CORONAVIRUS cases at Barnsley Hospital continue to rise past the virus' first peak - but the rate of cases elsewhere in the borough has fallen.
Barnsley Council has warned that the rate remains high across all age groups despite a steady decline in numbers of cases.
The latest government figures show Barnsley's rate of cases is 462.2 per 100,000 - still the highest in South Yorkshire, but significantly lower than the 548.9 per 100,000 it was at the end of October.
But according to NHS figures, the total number of beds at Barnsley Hospital occupied by confirmed Covid-19 patients has surpassed its previous peak and continued to rise into this month.
The total number of beds occupied by confirmed Covid-19 patients rose to 104 on October 27 and has continued to increase this month.
A spokesperson for the hospital said this week there have been more than 170 Covid-positive inpatients - more than double the estimated 78 that were being treated daily at the supposed height of the virus in April.
There were 30 new admissions for Covid-positive patients and in-hospital diagnoses on October 29 and in the five days prior, there was an average of 22 new admissions and diagnoses each day.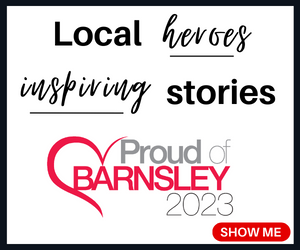 However, it's been noted that patients are making faster recoveries than in the virus' first wave.
The spokesperson added: "Our staff are still working incredibly hard under challenging circumstances and we thank them for doing the best they can for patients.
"We are heartened to see initial data this week which shows infection rates in some of our communities are decreasing and hopefully this will translate into a decrease in hospital admissions in the next couple of weeks.
"We are grateful for the support of everyone in following the advice of limiting your contact with other people outside your household, washing your hands regularly and wearing a face covering.
"Finally, we are asking people who are due to have an appointment or operation to come along as planned unless we contact you as we are continuing to carry out as much non COVID-19 care as possible at this time."
There are now 11 areas with a rate of less than 400 cases per 100,000 - Silkstone, Royston West, Athersley, Monk Bretton, Darfield, Wombwell North, Elsecar, Worsbrough and Worsbrough Common, Birdwell and the town centre.
Cudworth is the area with the highest rate at 734.9 per 100,000.