A RAFT of road alterations in order to access a fiercely-contested green belt site allocated for 1,700 houses and business use have been earmarked for approval - prompting a flurry of complaints from campaigners.
Three applications - all set to be given the green light by planning board councillors on Tuesday - relate to a link road and three new roundabouts in the Higham area, as well as an 'enlargement' of an existing one on Capitol Close near junction 37 of the M1.
It's the biggest change to Barnsley's 750-mile road network since the council announced its plan to create a new one-way gyratory which is currently under the early stages of its construction at Penny Pie Park in the nearby Dodworth ward.
A total of 122 hectares of green belt land was earmarked for development to create a site known as 'Barnsley West MU1' - bordered by Pogmoor, Higham, Gawber and Barugh Green - including 1,700 homes, a new 300-place primary school and employment land.
However, in order to access the site, alterations to the road network have to be carried out, according to the local authority, which has led to dozens of written objections being lodged with planning bosses.
Plans show a new roundabout will connect Capitol Close and Higham Common Road, with a link road into MU1, an enlargement of the existing roundabout on Whinby Road and another new roundabout on Barugh Green Road.
A council report said: "The primary role of this development is to provide access to the MU1 site.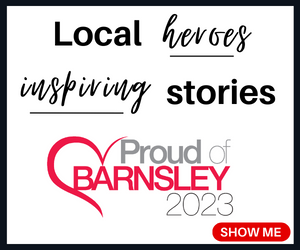 "The proposal comprises a five-arm roundabout on Higham Common Road, which provides access to the MU1 site together with an arm dedicated to the properties, west of Higham Common Road.
"The roundabout schemes, together with the provision of the link road, will lead to traffic reassignment when the link road is operational.
"For residents in the local area this will lead to a welcomed reduction in HGV movement through Higham in the long run."
Members from campaign group Keep It Green 2014 - which formed to oppose MU1 - told the Chronicle it was another example of the council 'not listening'.
A spokesman said: "There appears to be no detailed mention of the future environmental impact of increased traffic from the employment land and an additional 1,700 houses, together with other resultant induced traffic.
"All such issues are left to be dealt with when future planning applications come forward.
"Planning reports for Tuesday's meeting appear to be pre-written with recommendations pre-determined, containing the usual sanitised list of objections received which appears to have been included as an afterthought without any explanation given.
"It is important to note that there are no supportive comments from residents. Once again we appear to be witnessing cries that the council is not listening."