BOY racers who continue to flout lockdown restrictions by congregating in a car park ravaged by antisocial behaviour and criminal damage have been urged to stop - or face the risk of prosecution.
Shafton Community Centre, off High Street, came under the spotlight this week after its play area's equipment was damaged and drug paraphernalia was left behind.
It's thought its car park - which borders a residential site - has become a hotspot for groups of young motorists who have been ignoring government instructions for essential travel only and congregating in groups, which can result in hefty fines.
Shafton Parish Council installed a barrier at the car park's entrance this week in a bid to prevent access, and chairman Dave North told the Chronicle something had to be done due to residents' growing complaints.
"We've had a long history with young motorists using the car park as a meeting place but it's got much worse during lockdown and it's spilled into the play area," he added. "There's been a spate of damage and unfortunately it's the minority ruining it for the majority once again.
"Government restrictions are in place for a reason and to have a group of motorists ignoring this just isn't right. Residents have complained about antisocial driving up to the early hours of the morning.
"The barrier is there purely to stop people illegally accessing the car park and it's a last resort, but it had to be fitted due to what's gone on recently."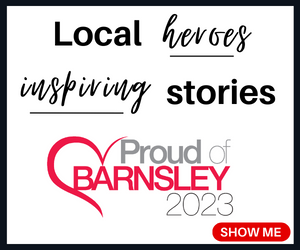 Boy racers were told they can expect tougher sanctions after police announced their no-nonsense approach to antisocial driving - which includes seizing vehicles - will continue indefinitely in light of the lockdown imposed last week.
It has been reported that boy racers have been racing on a route which starts in Cudworth, heads into Shafton and into West Yorkshire at Hemsworth.
The A6201, which was the scene of a crash between a quad carrying four youngsters and a Nissan 350Z in 2015, is still believed to be a hotspot for speeding.
Mobile patrols are set to be carried out on roads including the A6201 and areas which skirt Shafton, according to police.
Inspector Jason Booth, who heads up South Yorkshire Police's traffic officers, said: "Antisocial driving and behaviour will not be tolerated across our district.
"Unauthorised car meets are not only illegal but can be unsafe for participants and the wider public.
"They also impact on members of our communities with noise levels and pollution. At recent car meets, drivers have driven in such a manner that damage has been caused to the roads and local infrastructure.
"We will take enforcement action, including issuing fines or car seizures, where needed."
Under section 59 of the Police Reform Act, officers are allowed to seize a car if the vehicle's registration plate is flagged up twice in a 12-month period.
Fed-up local residents had their say during a virtual meeting with police and Stephanie Peacock - the local MP for Barnsley East - during the first lockdown period of the year, with pressure mounting to curb the issue which has reportedly spiked.
Latest figures released by the Department for Transport show that deaths related to traffic collisions have increased in the last year, while serious injuries are up 86.7 per cent since 2010 - although the total number of incidents has dropped in the last 12 months.
Police have committed to improving the situation, particularly regarding 17 to 24-year-olds who are identified as being involved in the highest percentage of incidents.
Ms Peacock added: "I will continue to push for further actions to address this issue and I will make sure I keep residents updated on any progress.
"In the meantime, I would urge residents to continue to report incidents using 101 so that the police are aware of the ongoing problems on our roads."