All players aged 13 and under in Barnsley FC's youth system will not train or play during the current lockdown, with academy manager Bobby Hassell admitting it will affect their development but insisting the club will do everything it can to help them overcome it.
Players from the under 14s age group downwards are no longer coming into the club during the four-week lockdown which was brought in earlier this month and is due to end on December 2.
The academy had to shut when the coronavirus crisis began in this country in March but re-opened for this season.
The under 15s and 16s, who train together, are still coming into the club on evenings as usual while the under 18s and under 23s also continue as normal with training and games.
The under 18s' training was shut down for three weeks earlier this season after some of the squad tested positive.
Hassell told the Chronicle: "We made a decision to shut down the lower age groups for the month.
"The government advice is to continue as normal for category two academies like ours. But we want to protect the first team as much as possible.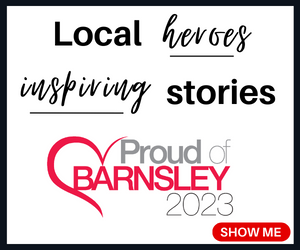 "The new manager (Valerien Ismael) trains a lot in the afternoons so the first team are usually still here at 6 or 7 o'clock at night when our academy lads come in. There is too much footfall for everyone to be in at the same time.
"We have had to take a pragmatic approach, because we're all on one site, and cancel the under nines to under 14s.
"It is not ideal but, with the Covid rate going up, we took the decision as a club.
"We hope that, from December, we will carry on as normal until the end of the season.
"It is a setback for those players.
"They are missing time on the grass and the chance to play games.
"The players will all have a programme of training to do themselves during the lockdown and their coaches will keep in touch with them.
"It will definitely affect their development but we understand that.
"We will make decisions on keeping players and letting players go as late as possible, and we might even let no one go like we did last season.
"Normally we have to offer scholarships to under 16s by December but the Premier League and EFL have extended that until March and it be even later."
Several players from the academy have been used in the first team in recent seasons such as Jacob Brown – sold to Stoke for around £2.5million this summer – number one goalkeeper Jack Walton and midfielder Romal Palmer.
With both the under 18s and under 23s making positive starts to the season, Hassell believes there will be more to come. He said: "There have been a lot of good performances as teams and individuals at the start of this season.
"I believe there are a handful that, by the age of 20 so another two or three years, could break into the first team at Championship level.
"Tom Wooster, the under 16s goalkeeper, has been called up for England.
"I believe there are others who should be called up but Barnsley is an unfashionable club.
"A lot of it is down to opinion, especially the first team manager's opinion, and it is also down to the lads taking the chance when they get it."
Valerien Ismael was appointed as head coach last month. Hassell said: "We are due to sit down and have a discussion soon. He seems a really nice, humble guy. It will be interesting to see how he will implement academy players into his team. He has already brought back Victor Adeboyejo after a couple of years in the wilderness. I am sure the manager will want to look at what is in the building with the under 23s and below, but ultimately his first job is to assess his own first team players."
The majority of academy staff have now been taken off furlough, and Hassell praised his team for the way they have handled the lockdowns and coronavirus measures.
"I am really happy with how we have managed the situation.
"I am proud of the work the staff put in on a daily and weekly basis.
"They deserve a lot of praise for putting in a tremendous amount of hours. We have limited resources compared to the clubs we compete with but we are producing players for the first team.
"It is a great culture and environment to work in and it is bearing fruit now."