Cauley Woodrow is pleased to be back 'doing what I do best' as Barnsley's central striker under new head coach Valerien Ismael.
The 25-year-old has scored 38 times in 88 games since arriving in 2018 and firing the Reds up from League One before top-scoring with 14 Championship goals last season. Since Bruce Dyer left in 2003, only Sam Winnall has scored more goals for the Reds with 48 in 116 games.
Woodrow was often used by previous head coach Gerhard Struber as an attacking midfielder behind the front two.
Ismael has put him in the middle of a front three. Woodrow told the Chronicle: "It's a position I am more familiar with. It's where I have played forever. I enjoyed playing behind the strikers, I just wanted to play. But I am enjoying the new role.
"I will get more chances and hopefully more goals. I am in the box a lot more than last season when I was making play in midfield. Now I am back to doing what I do best."
Woodrow is the top-scorer with four goals this season, one in the EFL Cup against Nottingham Forest and three penalties in the Championship. Barnsley play Forest again tomorrow. He said: "It definitely gives me extra confidence. We know can beat Forest here because we've done it the last two times here. I scored in the cup game so I have good memories. It was nice to score early on then I have managed to score a few more since so it's a good start. They are a big team and a massive club with great players. Everyone is a bit shocked by where they are in the table. But we're playing well and we'll look to beat them."
Last season, Woodrow and Conor Chaplin scored more than half Barnsley's goals. They have been joined on the scoresheet this season by Victor Adeboyejo who got his first goal in two years at Derby in the last game, while Dominik Frieser, Patrick Schmidt and George Miller have also been used up front.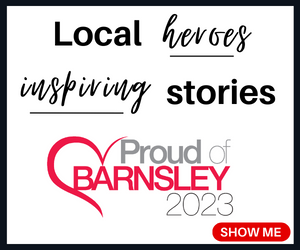 They are all expected to play some role as Barnsley play 12 games in 43 days.
Woodrow said: "You just have to play and recover then play again.
"There will be games when you are more tired but every team is in the same boat. It will be tough but we have to do as well as we can and just get on with it. There will be a chance for every player to get minutes and hopefully everyone is ready for that."
On playing behind closed doors, Woodrow said: "We have got more used to it but it's still very strange and totally different. We just have to get on with it because we haven't got a choice.
"Fans and celebrations are what football is about so it does take away from it but hopefully they are still enjoying watching us from home."
Woodrow is enjoying working with new head coach Valerien Ismael.
"His philosophy is similar to what the club like to do but he's made a few changes which have clearly worked. He's had a massive impact. He's improved us as a team. We've all taken to him really well."