VANDALISM is on the rise in Silkstone - and one incident in particular has shocked villagers.
The wrecking of a hopscotch board, which has bridged play across the generations, angered locals this week.
Parish council chairman Meryl Liddell has issued an appeal to residents.
"There has been a worrying rise in vandalism and antisocial behaviour, and I ask if anyone sees people misbehaving please report it either to a member of the council or preferably the police," she added.
"I was saddened and shocked when the hopscotch vandalism was reported to me by the council clerk. There is just wreckage left of what has formed a play area on the land in front of the war memorial.
"It has been a place where old has met new, with children of today enjoying playing a game that their grandparents and great-grandparents also enjoyed playing.
"It has been a popular place for children to play in a safe environment for several years - hence my dismay when I saw what has been done.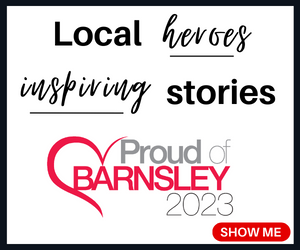 "This one piece of mindless vandalism has not only created an eyesore of what was once a popular parish amenity in the centre of Silkstone, it also shows a lack of respect for what this area of the parish represents."
Any information received will be treated in confidence.