Doug O'Kane analyses Barnsley's 4-0 loss to Bournemouth.
SLOPPY ERRORS COST REDS
This match was a perfect storm for Barnsley of fatigue - a fifth match in 13 days - a night in which too many players made basic errors, and against a side very well-equipped to punish them.
The first goal was an excellent team move which broke through the Reds' press and cut them open but it came after Jack Walton gifted the visitors an open goal in the second minute which they missed but set the tone for an error-strewn Reds display.
Barnsley recovered from going behind but the second goal was the one that Valerien Ismael said 'destroyed our chances'.
It came against the run of play, as the hosts had been on top for 25 minutes, and just after Mads Andersen had missed the second of two chances from a combined seven yards. Barnsley looked set go into half-time very much still in with a chance of at least a point.
Cauley Woodrow had been playing all game with a confident swagger, even in his defensive work such as when he nonchalantly turned a Bournemouth man in his box. In first half injury-time, he collected the ball the ball deep in his half and tried to beat Philip Billing, but lost enough control of the ball to allow Lewis Cook to tackle him and find Dominic Solanke who made it 2-0.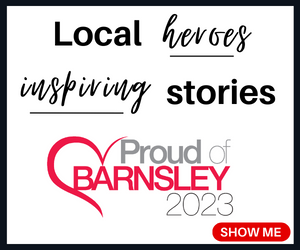 Ismael, in the build-up, spoke about Barnsley needing to be efficient with their chances and to avoid mistakes at the back but they were just as bad, if not worse, on both counts than in previous games. They let their big-spending visitors come out of an even first half 2-0 up and were very unlikely to get a second bite at the Cherries.
Two more poor goals followed in the second half and the Reds boss said Bournemouth were helped to victory by his side. He added: "When you have so many games in a season, it could be possible that you have a night like tonight."
£100MILLION SIDE WILL PUNISH ERRORS
The Reds might have got away with those mistakes against clubs further down the Championship, but not the Cherries who went top with this win and are expected by many to stay there.
The two clubs are on opposite edges of the chasm that has opened up in the Championship - even in these strange Covid times - between those who have guzzled on the Premier League gravy train and the likes of Barnsley who have bounced between the two divisions below.
Bournemouth's starting line-up had been recruited for £100million – almost certainly more than Barnsley have ever spent on transfer fees – with seven signings of £10million or more.
All the away starters had played in the Premier League and six were full internationals including former England players Cook and Solanke, who was one of the scorers of the first three goals who had been signed for a combined £50million.
Bournemouth were missing club record £25million central midfielder Jefferson Lerma, who was suspended, but still had Cook and £16million goal-scorer Billing in the centre.
The Reds had come up against a similarly experienced and expensive team in Watford five weeks earlier and deservedly won 1-0. This time the money talked as Barnsley were far more sloppy and ill-disciplined. It was a fifth game in 13 days and, while it was the same for both teams, Bournemouth had a big enough squad to make changes whereas the Reds seemed to run out of steam.
COULD DEFENCE BE FRESHENED UP
Barnsley's back three have been solid for most of the season but errors are creeping in.
Michal Helik was beaten too easily by Solanke for the crucial second goal and was taken off after 64 minutes with Ismael saying he wanted to give him a break and try Aapo Halme instead.
The Polish defender has been giving opponents chances regularly in the last weeks while his fellow central defender Mads Andersen's performance levels have also dipped following a superb start to the season.
The Dane - who could have done better for goals at Blackburn and Birmingham - had a bad night as he missed two close-range chances at 0-0 then conceded an unnecessary free-kick for the third goal by shoving over Sam Surridge when Helik was about to clear.
Michael Sollbauer was the best of the back three but admitted afterwards the team were 'really upset' and that the performance, due to the mistakes, was 'not good enough for the Championship.'
Ismael hinted that it may be time to freshen the back three up and give Halme his first league start of the season. The Finn is only 22 and still learning but he produced some good displays in a back three last season while he is a dominant presence at set pieces in either penalty area. The imminent return to fitness of Jordan Williams will also give Barnsley another option as he has the pace and mobility to plug the gaps teams sometimes find between Barnsley's centre-backs and wing-backs. His runs forward out of defence also add a different attacking dimension that can unsettle opponents.
KANE MUST LEARN FROM 2ND HALF
Herbie Kane was one of the best players in the first half, winning the ball well and surprising Bournemouth with some good free-kicks. But he had a horrendous second half as he ducked under the free-kick for the third goal and lost the ball terribly for the fourth.
Those errors are likely to have been made by the man whose place he had taken in the 11, unused substitute Matty James who may lack Kane's set piece quality at times but is more experienced and reliable.
It is probably time for a change in that position for Wednesday's game, with either James or highly-rated youngster Romal Palmer replacing Kane.
FIVE DAY GAP BEFORE WYCOMBE VISIT
Barnsley now have five days between their Friday night loss and the home game against Wycombe Wanderers.
That is their longest time without playing in a gruelling schedule of nine matches in four weeks.
Ismael said on Friday that the players would have the weekend off before finding the balance on Monday and Tuesday between keeping their minds and bodies fresh and preparing for Wycombe.
The Chairboys are in the relegation zone and strong favourites to go down, so it will be one of the rare times that Barnsley are expected to win by more people than just their staff and fans. There may be some pressure on Ismael's side to win it since it is sandwiched between a 4-0 loss and a big derby at Sheffield Wednesday.
Wycombe should not be taken lightly and they play a direct style - with lots of set pieces and long balls - which Barnsley tend to struggle against. But if the Reds play at their best and take their chances, they should collect a sixth win in ten.