Valerien Ismael was delighted with his side's character to come back from a controversial penalty and beat Wycombe Wanderers 2-1 at Oakwell on Wednesday night.
The Reds led through Callum Styles then saw Aapo Halme concede a penalty before Cauley Woodrow won it with a spot-kick.
Ismael said: "The most important thing was to win. The gameplan was to get the ball wide, and we took the fight to Wycombe with set pieces and second balls. We fought until the end with a different mentality.
"We have to win this game. You can lose against Bournemouth and Brentford, but you have to win this game. We are delighted, three points is very positive.
"It is not my way to play football but we knew this game would be completely different. We could have scored a third goal but I am very happy with our mentality to come back in the game and to show we want to win against a direct opponent in the table. That gives us a big breath before the game on Saturday.
"The young guys have to learn under pressure but their response is good. They are very focused and they show a lot of togetherness, even the players who come from the bench all the time give us a lot of energy. I am very happy about the performance with all the guys but I told them we can't enjoy it too long because we have two days until the next game."
Halme – on his first start of the season – was penalised for a foul on Garath McCleary who then fouled Luke Thomas in the box for the winning penalty. Woodrow scored from open play directly after the foul but the referee made him take the spot-kick.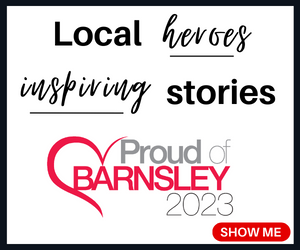 Ismael: "The first penalty was outside the box but my players showed good mentality to come back from that.
"There were strange decisions by the referee. Sometimes it was free to play like wrestlers, sometimes a small thing gave a free-kick. It is good that Cauley scored for his confidence and for the team.
"He is very strong mentally. He scored, the ref whistled and said 'penalty'. He had to stay focused and he did it very well. He showed his quality and I hope he does the same on Saturday."
Woodrow said: "I was a little bit gutted but the ref blew the whistle then I had to do my little routine and put it away. I am just happy I was able to help the lads win the game.
"They (Wycombe) were doing their best to put me off, standing in the box, doing anything they could to delay me. The 'keeper was having a few words. But that's part of the game and I came out on top.
"It doesn't matter how you win games as long as you get three points. It was not a pretty one at all. We were aware of what the game was going to be like, Wycombe are good at what they do but we dealt with it really really well and came out on top."
Ismael also praised the first goal-scorer Styles who has three in his last six games. He said: "We need even more goals from Styles. I told him he plays at a very good level but he has to stay there and then raise the bar even higher. I am very happy for him and for the guys because we scored through our gameplan of switching play out wide."