Victor Adeboyejo was delighted to score his first Oakwell goal in more than two years on Tuesday and is hoping to turn himself into a regular up front.
The 22-year-old striker came off the bench to secure a 2-1 victory over Preston North End, the first time he has scored at home for Barnsley since 2018 when they were in League One.
He told the Chronicle: "I was thinking before the game that I wanted a goal at Oakwell. I had been looking forward to getting that feeling again and hopefully there are more to come.
"Unfortunately the fans weren't there but I hope they enjoyed it at home.
"We can feel them cheering us on and we want them back as soon as possible."
Adeboyejo believes he could be the type of player who thrives at a higher level, having struck twice in 38 games last season on loan at League One Bristol Rovers and League Two Cambridge United.
He said: "Coming back to Barnsley and knowing the quality that is around me, it's just about putting myself in the right positions because I know I will get chances. I always found when I was younger at Leyton Orient that I would do better with the first team than the under 18s.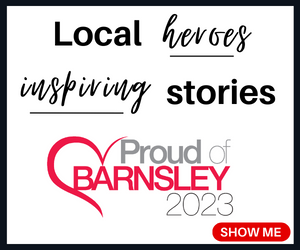 "When the going gets tough, I feel like I am someone who can get going."
Victor has mainly been playing on the right or left of a front three in recent weeks. He said: "For me, I am a number nine and I want to play there. But, with the quality we have in the squad, I have to pick my moments to show my quality.
"I showed that against Preston.
"It was the best goal I have scored so far because it was a winner. As a striker, you want to get the winner and help the team. I would love a tap-in here and there but I will take the good finishes.
"I work on it in training and then it was muscle memory after Cauley (Woodrow) passed me the ball. It is nice to come on and score the winner but the energy the boys put in from the first minute to the last was commendable and my goal was a reward for the whole team.
"We don't want to make a habit of going behind but it shows the resilience we have that we can go behind and still win. Long may it continue."
Barnsley are coming towards the end of an eight-game month in December and are also in the top half of the Championship for the first time since 2017. Adeboyejo said: "We would love a little break once in a while but we're churning out the results so bring on the next game. It's the importance of having such a young squad so we can regroup and go again.
"There is a buzz about what we can achieve this season. But it's most important to secure our Championship status this season then, once that's done, we can start to look further on."