INDEPENDENT cinemas in Barnsley will receive a desperately-needed £200,000 in government cash to ensure their continued survival.
Barnsley's Parkway and Penistone Paramount are two of 22 cinemas in the county - and more than 200 nationally - to receive grants from the latest round of the government's Culture Recovery Fund.
The funding is split into two parts - the larger allocation being a 'sustainability' grant for businesses at risk of closing by March, and a second grant for adaptations to become Covid-compliant.
Parkway has been handed £82,757 from the fund - consisting of £5,060 health and safety grant - while the Paramount has received £95,844 - with £6,410 assigned to health and safety.
The British Film Institute (BFI), distributing the money on the government's behalf, has been clear that the sustainability grant is purely to allow organisations to break even when they do finally get the green light to reopen - and survive in the meantime.
Its guidance states that if projections put together by financial experts don't match actual costs, the money may be recovered. The cinemas will need to regularly report how they're using the cash.
But it's a significant step in allowing the sites - which reopened for a short time after the first lockdown, only to close a few months later - to survive further financial hardship.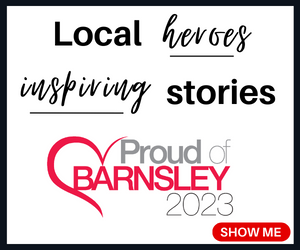 Parkway owner Rob Younger, who'd planned to be open for Christmas but now expects to be waiting until at least February, said the money 'certainly helps to take a lot of pressure off'.
"I wouldn't like to say how much we've lost, but it's in the tens-of-thousands," said Rob, 58. "We've furloughed our staff, and it's a big building that still needs to be warmed and aired, and the rent needs to be paid.
"It's a constant drain on resources and it's been an uphill struggle. We were all geared up to be open, we were ready to press the big red button and had films lined up. This is certainly a massive support while we're shut.
"It's the first time in 13 years we've had a bit of funding that wasn't our own.
"They've worked out what they think the cost of us running would be, per week, and not given us any more than we need. If we happened to have £40,000 in the bank, we'd have gotten £40,000."
Rob added the process may also lead to a more active partnership with the BFI than what the cinema had previously.
Brian Barnsley, Penistone Paramount manager, said: "Going forward, the money will safeguard the business up to the end of the financial year.
"It covers our losses. The point is, it's not free money. It's public money, which will be in short supply. If we make start to make profit, we don't get the grant. It makes it so we can't spend it on new seats or anything like that."
The historic Paramount has been undergoing a major refurbishment this year, to which Barnsley Council has contributed almost £100,000.
"We have a skeleton staff in at the minute - the entire staff is furloughed apart from admin staff and we're all part-time - and still have significant running costs," added Brian.
"It's heartbreaking being closed, and no amount of money will make up for that, but we'll be able to reopen with less concern about a few months' losses.
"The reality is we'll only have 100 in instead of 300 with no bar sales, so we will break even or run at a loss - but that's how it will be.
"We can worry about growth later. We'll be better serving the community."