BARNSLEY'S coronavirus vaccination programme gained further momentum last week when more than 70 care home staff became the first group of frontline employees to take part in the roll-out.
Staff from Mapplewell Manor, rated outstanding by care regulator the Care Quality Commission (CQC) in February, received their first dose of the life-saving Covid-19 vaccine in Goldthorpe thanks to the huge effort across the NHS to protect people from the virus.
GP practices have been contacting people in the priority groups when it is their turn to receive the vaccine - made by Pfizer and BioNTech - starting with people aged 80 and over, and now care home staff have started to join that group.
Mapplewell Manor home manager Karen Hugill said: "I'd like to thank the NHS and council staff for the amazing job they are doing and support they have given us.
I am so proud of my staff and the hard work we have all done throughout this year."
It came just a week after 83-year-old Herbert Barker, from Wombwell, became the first Barnsley resident to be vaccinated.
GP practice teams have worked rapidly to redesign selected NHS sites in Barnsley which can put in place safe measures to meet the tough logistical challenges of offering the vaccination.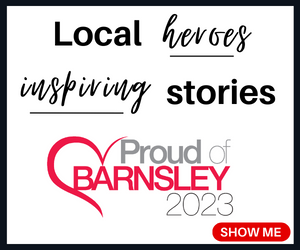 This particular vaccine needs to be stored at a certain temperature, and there also needs to be enough space for people to be vaccinated as well as wait the short while after they receive the vaccination.
Over the coming weeks and months the NHS will contact people in the priority groups when it is their turn to receive the vaccine, starting with people aged 80 and over.
Coun Jenny Platts, cabinet spokesperson for adults and communities at Barnsley Council, said: "I am delighted that we have been able to start to vaccinate our dedicated frontline workers who have worked incredibly hard throughout the pandemic.
"This now allows our care homes staff to continue with their vital work with another added layer of protection, helping keep their residents safe as well as themselves."
People will be contacted by the NHS and offered the vaccine when it is their turn but in the meantime, people are asked not to contact NHS services regarding the Covid-19 vaccine during these already very busy times.
Julia Burrows, director for public health in Barnsley, said: "This is a really positive and monumental step to protect our vulnerable care home residents and staff.
"We will be continuing to roll vaccinations out to priority groups in the coming months and will share updates around the program as we receive them.
"We must all continue to follow the rules to protect our families, friends and communities.
"Isolate and get a test at the first sign of any symptoms, including a new continuous cough, a high temperature or a loss or change to your sense of smell or taste.
"Follow the 'Hands, Face, Space' guidance - regularly wash your hands, wear a face covering and stay two metres apart from people who are not part of your household."