Valerien Ismael was delighted with his Barnsley side's performance despite a 1-0 loss at Norwich City in difficult circumstances on Saturday.
The Reds were without four players including captain Alex Mowatt due to Covid-19 positive tests or close contacts. Norwich, who are currently top of the Championship, scored in the 63rd minute.
Ismael told the Chronicle: "We are delighted with the performance from the guys over 90 minutes and plus. In the first half, we played an excellent game with our pressing. We had a big opportunity to score with Luke Thomas. We have to be more clinical. When you play a top team, you cannot have five or ten chances. You receive maybe two or three chances and you have to be clinical.
"In the second half we didn't put enough pressure on the ball and Norwich played more direct. The goal was individual quality. Then we stayed in the game until the end but missed the lucky punch to score.
"We have a good feeling that, without key players and against the top team in the league, we kept our level. We missed the last per cent and we have to improve for the next game but we are on a good way."
Michal Helik almost netted a 94th minute goal for the second successive Saturday but could not turn in a Callum Styles cross. Ismael said: "He has to score normally. He was disappointed about this big chance. But it is a great feeling that the guys fought until the last second."
Barnsley are hoping to sign at least one player in the next week, with Norwich striker Carlton Morris one of the main candidates. Ismael said: "I hope that, in the middle of the week, we have some good news on signings. But I am staying calm because with Covid, and with medicals, we have to wait until everything is signed."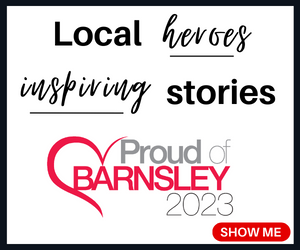 Ismael is hoping the likes of Mowatt and others can return to training later in the week. He said: "We hope that two or three players maybe can come back to training, if we have negative tests."