Valerien Ismael says Barnsley have signed their 'main targets' for January but are now focusing on extending Alex Mowatt's contract and potentially adding strength in depth following the exit of Matty James.
It has been a busy first week for the Reds in the January transfer window as Liam Kitching signed on Tuesday followed by Carlton Morris on Wednesday while James, Elliot Simoes and Jordan Green all left in different ways.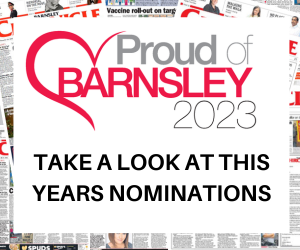 Ismael told the Chronicle: "We will look in some areas where we think we are a little bit weak with the depth. We have done our job with the priority signings but, if we have a good opportunity with a player in a position we want to make stronger, we will do it. We stay aware."
He added: "If we are convinced by a player and he wants to come, we will try to get it done quickly. But for the moment, we don't have this feeling."
Captain Mowatt's contract is due to expire at the end of the season, with the Reds trying to tie him down to a new deal.
Ismael said: "We work on it. I phoned him yesterday. It is now our big purpose. We will try everything to keep him here. He is the face of the club and a big part of our success. Both sides want to stay together and we must find a solution.
"For the club, it is the most important deal to do in the next few weeks."
Central midfielder James had impressed in 15 games during his three-month loan from Leicester City which expired this week. The Reds decided not to extend the deal then James joined their fellow Championship club Coventry City until the end of the season. Ismael wants to give Herbie Kane – a £1.25million summer signing who has mainly been a substitute – and Romal Palmer a chance alongside captain Alex Mowatt, while Callum Styles, who has excelled at left wing-back, can also play there as can Toby Sibbick who has returned from a loan in Belgium.
Ismael said: "It was our decision.
"It was not an easy decision. You can see defensive midfield is an area where we have a lot of talent.
"We had an experienced player recovering from a long injury. We had to make a decision for the future and the club to see what we have in this position. We have trust in these players who have played very well. It is not a decision against Matty James, it is for the young guys.
"Matty made a great job with his skills and his experience. He tried to implement the principles on the pitch quickly and it was a pleasure to work with him.
"I am delighted that we helped him to come back into his old form.
"We know he brought a lot of calm to the team but the young guys learned very well from him. We have many options – Toby Sibbick can play there and he is like a new player for us if we need him."
Belgian striker Obbi Oulare – who used to play for Watford – has turned down a move to Barnsley from Standard Liege. Ismael told the Chronicle: "Obbi Oulare was a name on our list but the player wasn't interested in coming to Barnsley and we're not interested in such a player."
The Reds have been linked to winger Andre Green who has been out of contract since leaving Aston Villa last summer.
Ismael said: "He is a good player but he didn't play for months and it is difficult to integrate a player like this. Our priority is to sign players who can play directly."
Barnsley are hoping to keep hold of star players in this window such as Cauley Woodrow, Callum Styles and Mowatt. Ismael said: "We work on it.
"We want to stay with this same team until the end of the season. The players feel it could be something special if we stay focused. But we know what happens in football, the guys perform well and they are in the list of a lot of clubs. It is not our purpose to sell players in January. I told them: if you do your job and stay in this form for the season, it will be much better later."
Kitching, the 21-year-old centre-back from Harrogate came through the Leeds United academy with the likes of Aapo Halme and Clarke Oduor before moving to Forest Green Rovers in 2019. He played 53 games for the League Two club.
Kitching – who has signed until 2024 with a club option to add an extra year – will not make his debut against Tranmere Rovers on Sunday as he is cup-tied for the FA Cup. Also cup-tied is Morris who joined for an undisclosed fee until 2023, with an option for the Reds to keep him for another year. The 25-year-old played just once for Norwich in 2015 but made 175 appearances for various loan clubs, scoring 29 goals. He spent the first half of last season in South Yorkshire at Rotherham United then was twice loaned to another League One outfit MK Dons.
Ismael said: "I am very delighted. It was our purpose. My first thanks go to the club and Dane Murphy who worked very hard to start quickly with the new guys.
"Liam Kitching is a left-footed centre-back who is brave with the ball and plays with aggression. He is only 21 but he has leadership already – you can see it. It is a good move for us, he can improve our build-up and we have another possibility with a left foot and more depth in the back line. We believe in his quality. We will improve him and we have time to integrate him into our principles because we have a lot of players in this area.
"Carlton is a complete striker. He is excellent with the head, has good speed, is technically good and is strong, he is a new option and will give us more flexibility and strength to our game. The profile is perfect for me."
Midfielder Simoes has been loaned to Barnsley's League One local rivals Doncaster Rovers until the end of the season. The 21-year-old had been banished to the under 23s since being taken off before half-time at Cardiff City on November 3, with Ismael saying he needed to be more professional. Ismael said: "He has to play. He needs to improve his mentality and be more professional and to enjoy it. It is maybe a chance for him to reflect on what has happened in the last few months and adapt more to be a professional football player."
Central midfielder Matty Wolfe's loan to non-league Notts County has been extended until the end of the season.
Green's contract, due to expire in the summer, was cancelled by mutual consent this week. The 25-year-old winger had not played since October 2019, having joined from Yeovil Town in January of that year, making two starts and ten substitute appearances with one goal.