BARNSLEY cancer patients are missing out on vital appointments due to the ongoing coronavirus crisis - and shocking figures have revealed almost 10,000 women in the town are now awaiting screenings.
An average of 700 people die from cancer in Barnsley every year and local MPs have called for urgent action to address the backlog - before it's too late.
Stephanie Peacock, who represents the Barnsley East constituency, highlighted the impact on local cancer patients in Parliament but new NHS figures have shown the scale of the issue locally.
The MP's latest speech followed the release of the latest statistics, which revealed nearly 10,000 women are waiting for breast cancer screenings in Barnsley.
Stephanie said: "While Covid-19 has dominated this year and placed greater pressure on our NHS than it has ever experienced before, it's vital cancer doesn't become the 'forgotten C' of this pandemic.
"Cancer needs to be diagnosed and treated as early as possible - with thousands of people in Barnsley waiting for screenings and treatment, the government must urgently provide a plan to ensure that our NHS can cope with Covid-19, the usual winter pressures, and the continuation of other care.
"Over the last few months, we've seen spiralling wait lists, the longest since records began, and heard stories from friends and neighbours about cancelled or postponed medical treatments and doctor's appointments."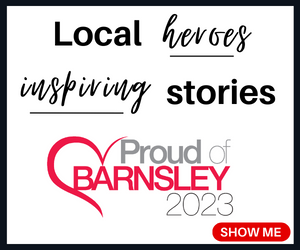 Screening services, according to Cancer Research UK, were effectively paused at hospitals across the country, with invitations not being sent out from screening hubs as lockdown took hold in March.
Despite government guidelines stating urgent and essential cancer treatments must continue, the impact of Covid-19 has been felt in cancer wards across the country, with surgery the worst-hit.
Scores of people are waiting for cancer surgery locally, according to the charity, as the number of operations has fallen to around 60 per cent of pre-lockdown levels.
Chemotherapy has also taken a hit, with 6,000 fewer people than expected receiving life-saving treatment since lockdown began.
Stephanie added: "I've been contacted by concerned constituents who have symptoms for serious illnesses but who've been unable to get a diagnosis.
"I don't believe Barnsley people should pay for the hidden costs of this pandemic. One in 50 NHS patients have now been waiting a year or more for planned surgery treatments due to Covid-19 delays.
"It's people from places like ours who can't afford for private healthcare whose health will suffer if the backlog isn't dealt with and our NHS isn't given the support it needs.
"The government need to wake up to the oncoming crisis and act now."