GRANTS offered to cash-strapped pubs which missed out on their most profitable time of the year last month have been labelled an 'affront' - after the government offered just £9,000 to stave off the threat of closure.
Barnsley Central MP Dan Jarvis has backed the town's Campaign For Real Ale (CAMRA) branch in its quest to secure a better deal for stricken boozers which have been closed since October.
With no reopening date in sight - and having been permitted to open for just four months in 2020 while missing out on lucrative Christmas trade - ministers have been urged to act quickly and provide a more suitable financial package.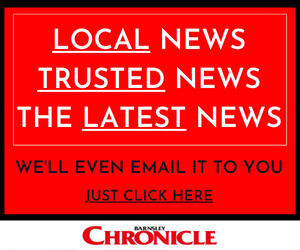 Dan told the Chronicle: "Barnsley's pub and hospitality trade is not only a huge draw to people across the borough and elsewhere, but it also provides a significant amount of jobs and money to our local economy.
"They've endured a terrible year and unfortunately the package put in place by the government in light of the new restrictions just is not enough.
"Barnsley town centre in particular is undergoing a huge amount of positive work to secure its long-term future but if we're not careful, its popular pubs won't be there to see the regeneration's end later this year.
"Landlords tell me they make anything between 25 per cent and 50 per cent of their annual profits in December - clearly what's on offer is not enough and this needs an urgent rethink."
The latest sum comes after Barnsley's pubs were handed a token payment of £1,000 each at the beginning of December when the country came out of its second lockdown spell and entered tier three restrictions.
However, fears the looming prospect of deferred VAT payments in March could bankrupt businesses have now been made.
A spokesman from the town's CAMRA branch added: "The support package on offer still falls well short of covering basic costs for the vast majority of pubs, let alone compensating them for lost trade over the vital festive period.
"Despite the enormous contribution pubs make to the welfare of our communities, the wider economy and the public purse, the government simply do not value our precious pubs enough to do what is genuinely required to preserve them for the future.
"It is clear now more than ever that the government must introduce a new, long-term and sector-specific financial support package to help these businesses survive the coming months.
"While one-off grant support is welcome, it's nowhere near enough to cover the haemorrhaging costs for pubs that don't see any end in sight.
'Ministers must recognise that local pubs are a force for good and play an important role in bringing people together, tackling loneliness and social isolation, and supporting their local communities.
"When this nightmare is over, they will be vital to the healing process - so long as they are still standing."
Campaigners - backed by local branch members - have sent a letter to the government asking for a statutory rent code to be brought in to prevent unreasonable rents during spells of closure, reduced VAT on drinks upon reopening and a business rates holiday in 2021/21.
The letter said: "Publicans and their suppliers need to know there is real light at the end of this tunnel, and that the government cares enough about the jobs and services they provide to take every necessary measure to ensure their survival.
"Property cost arrears remain the largest and most pressing single existential threat to most pubs, so the government must now replace its useless voluntary 'code of practice' with mandatory measures to protect small businesses from unfair demands by property owners or lenders."