AN elderly man says he is now too scared to leave his home after his dog was viciously attacked by two huskies while he was out shopping in Barnsley town centre on Monday.
Raymond Skelly, 70, was walking with his 12-year-old Yorkshire terrier, Suzie, on Cheapside at around 1pm when the dogs attacked and left her with life-threatening injuries.
The huskies - whose owner is yet to be identified - were reported to have made a beeline for the much smaller dog and began biting and shaking Suzie, leaving her with three broken ribs, a punctured lung and a large gash across her stomach.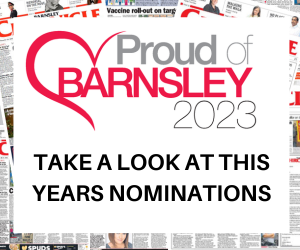 "I don't understand why the dogs went for her," said Raymond, who lives in the town centre. "It was absolutely horrible and there was nothing I could do to make them stop.
"I lost my other Yorkshire terrier eight weeks ago and I am scared Suzie won't pull through.
"I live on my own and she is a great source of comfort for me and helps me beat loneliness."
Raymond revealed he is now worried about going into town after the attack and wants to warn other dog owners.
"I don't go out much but I am a lot more wary now," he added. "The dogs came out of nowhere and we weren't even near them when we walked past.
"Normally dogs growl or give some indication they don't like another dog, but that didn't happen - one minute everything was fine, and the next they were attacking Suzie."
The attack, which took place outside Barnsley Market, was witnessed by passers-by in the town centre and Kerry Sanderson helped to rush the dog to the vets.
"As soon as I saw what was happening I rushed over to try and help," said Kerry, 33, from Athersley North. "I was frantically asking people if they had anything I could use to stem the bleeding and a woman handed me a shawl and a man gave me his jacket.
"I knew it was bad when I went to pick Suzie up and my hand went straight into the wound on her stomach. Luckily two men offered to drive us to the vet on Dodworth Road but by the time we got there the coat was drenched in blood."
Suzie had to have emergency surgery and is still under observation by the vet as they believe her injuries could be life-threatening.
To help Raymond pay for Suzie's care, she created a Go Fund Me page to help raise £2,300 towards her care.
"Vet bills are very expensive and I wanted to help Raymond because what happened was horrible," added Kerry. "I can't believe it happened in the middle of town on a Monday when there were a lot of people about.
"The noises poor Suzie made will stay with me forever, it was horrible."
The fundraiser, which was created on Monday, has so far raised more than £1,700 towards Suzie's care.
"I hope she pulls through," added Kerry. "For Raymond's sake I hope she will be there to comfort him through the lockdown."
Barnsley Council's ruling cabinet will discuss the issue of rising dog attacks on February 24 after a public consultation on the specifics of an order, which could come into force and require dogs to be on leads at all times in certain areas.
A police spokesperson added: "Police are investigating after a reported dog attack in Barnsley earlier this week.
"Officers were called at around 1pm on Monday, January 4, following reports two dogs had attacked another dog on Cheapside in the town centre, causing significant injuries that required veterinary treatment.
"Enquiries are ongoing into the incident."