He has won the FA Youth Cup and been at Norwich City while they were in the Premier League, but Carlton Morris says he has never been at a club with as much young talent as the current Barnsley squad.
The 25-year-old striker joined the Reds last week from Norwich for an undisclosed fee on a contract until 2023, although the Oakwell club can extend it for an extra year.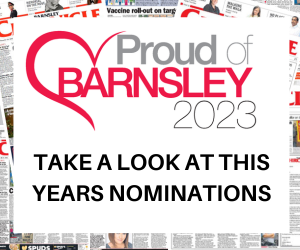 He told the Chronicle: "The immediate thing you notice is that it's such a young group that is full of quality. I am not sure I have ever been involved with so many young individuals that all have this level of quality.
"It's a really exciting squad to be a part of and it's no surprise that they are doing so well under a great manager.
"It's been one of the easiest clubs I have ever had to transition to which speaks volumes about the character of the squad and the staff.
"I have enjoyed my first week or so about as much as possible."
Morris had been at Norwich for 15 years but only made one senior appearance on the final day of the 2014/15 season and was loaned out to Oxford United, York City, Hamilton Academical, Rotherham United, Shrewsbury Town and MK Dons – playing 175 games in total and scoring 29 goals. His first permanent move from Norfolk was a big decision, so why Oakwell?
"It was just a really good opportunity and a platform. I have known players who have been here and they have always spoken so highly about the club and opportunities they will give you.
"Cameron McGeehan (former Barnsley midfielder) is a very close friend of mine.
"I spoke to him loads in the build-up to coming here. He still knows a lot of the lads so it's been nice to pick his brains."
Morris played last season and this season at MK Dons with current Barnsley right wing-back Callum Brittain.
"I spoke to Cal also, who is another good friend of mine. He's been great since I have been here to help me make friends with the lads and get to know the area."
Barnsley's most recent league game was a 2-1 loss at Norwich on January 2 while they will play against them again in the FA Cup next week, with Morris cup-tied. He said: "It was quite funny seeing my former team-mates with my new team-mates. It was quite a spectacle for myself. We have drawn them in the cup as well so I will be able to watch it again. But I will definitely be supporting the Reds. It's a bit annoying being cup-tied but I just have to get on with it.
"I have been at places when you are signed then you have a game a day or two later.
"It's been nice to train and get to know the boys and the manager."
Morris has so far played nine Championship games in his career without scoring – eight for Rotherham and one for Norwich – but is looking forward to the step up in levels. He was part of the Rotherham side in 2016/17 which finished bottom with 23 points and 98 goals conceded.
"I learned a lot in my time there. I got injured so I don't think I played a game until they were officially down, unfortunately. But it was still invaluable experience for myself.
"I know the area and driving past Meadowhall on the way here brought back a few memories.
"It's not like going somewhere completely new.
"I have a little bit of Championship experience so I know what to expect. I understand it's a jump up in quality but it's something I am prepared for.
"The gaffer has been brilliant with his instructions and I know I am capable of giving him what he wants."
Asked to describe himself as a player, Morris said: "I am a willing runner, I am strong and put my body about. I can hold the ball up and bring others into play, link midfielders and the forwards. I have pace and can take people on.
"I pride myself on having loads of workrate even if I am not having the best of days, technically or on the ball.
"I can play anywhere in the front three – I am just as happy in the middle, on the left or on the right.
"I know there will be a lot of competition for my place but, if there wasn't that, I probably wouldn't be making the right step to come here.
"It's a very talented squad and, already in training, they are pushing up my standards which is what I was after."