RETIRED cricket umpire Dickie Bird who has been shielding for ten months received the first part of his Covid vaccination - and now he's urging Barnsley residents to get theirs.
The former umpire, 87, lives alone at his Staincross home and has been self-isolating for almost a year - only leaving occasionally for some exercise.
Dickie received his vaccine at Apollo Court Medical Centre in Dodworth and says he was pleased to see other elderly residents lining up to do the same, but he admits he is worried about those saying they are too frightened to take the vaccine - urging that there is 'nothing to be worried about'.
He told the Chronicle: "As I'm 87 I'm classed as vulnerable and so first on the list - I've heard lots of people saying that they're not going to have it.
"I've had no reaction to it all and I can assure people that there's absolutely nothing to be worried about.
"There were a few elderly people there when I was which I was pleased to see but I want to get over to the Barnsley people that there's nothing to be afraid of."
As Dickie has been shielding he has had to rely on the help of his neighbours to shop for the essentials - something he says he is extremely grateful for.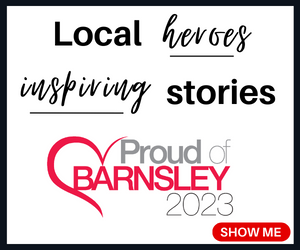 "I've got some really good neighbours who have been helping me out with food.
"I feel that this vaccine is like a light at the end of the tunnel and so I urge the elderly to have it."