A BUGLER who played The Last Post every night for almost a year is celebrating after his fundraising appeal hit his target of £10,000.
Paul Goose bugled every night since March in honour of coronavirus victims and frontline staff.
In May he created a fundraising page to help raise vital funds for Barnsley Hospital's intensive care unit.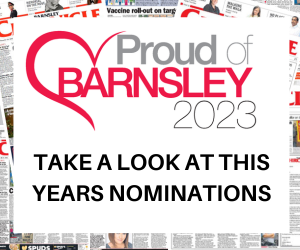 "I wanted to raise money to help the ward to get what it needs," said Paul, 52, of Birkwood Avenue, Cudworth.
"I know that the NHS is very stretched at the moment and more people need intensive care. I thought I could help in anyway and do my bit."
Paul finished his nightly renditions of The Last Post on New Year's Eve, with a socially-distanced celebration - but despite this he hadn't reached his fundraising goal of £10,000.
"One of my bugler friends reached out to me and asked me how much we were short on the fundraiser," added Paul. "At the time we about £205 short, and he let me know last week that he had donated the £205 needed to get us to the £10,000.
"I am amazed at the generosity of everyone who has donated and would like to thank them for what they have done.
"I hope the money will help the ICU staff, even if it is used to buy PPE or biscuits for the staff. I wanted my bugling to make a difference and I am really happy we hit the fundraising target."