Barnsley head coach Valerien Ismael complained about inconsistency in the refereeing in the Championship after a penalty for handball which he says 'cost us the game' in a 1-0 loss at Watford on Tuesday.
Callum Brittain was penalised in the first half when the ball struck his arm, while Ismael pointed out that similar moments involving a Swansea player on Saturday and a Brentford man earlier in the season have not resulted in spot-kicks.
Ismael told the Chronicle: "Against Swansea it was exactly the same but the referee said 'no' then tonight the referee said 'yes'. We need simple guidelines for all the managers to understand the referees' decision. It is different now to three days ago and I can't follow the rules. The Brentford decision was exactly the same as this.
"For me, it is not a penalty because his hand does not go to the ball. The intention was not there.I don't want to complain, because I can't change the story, but we lost the game of this decision."
Barnsley's players thought they could have been given a penalty for a foul on Cauley Woodrow deep in injury-time. Ismael said: "I don't think it was a penalty, to be honest. It was too soft to be a penalty."
It was a third straight league defeat – all against the current top three – but Ismael was pleased with the performance overall, although he admitted the Reds need to be better on the attack as none of their players had a shot on target.
"It is a similar situation to Swansea, but we were more stable and we were in the game from the first minute to the last. We started well and created chances with good movement and good pressure.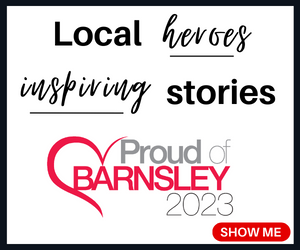 "We were lucky in some situations but when you play at Watford and see the wealth of this team and the players they have, it is normal that they have chances.But our defence was much better and we avoided mistakes.
"We have to work with the guys to keep the belief because we are very close. We were maybe too hectic and not calm in the final area. We have to work more on that.
"A lot the guys played well – Alex Mowatt, Romal Palmer in his first start (under Ismael), the centre-backs were strong, Carlton Morris came on and looked very strong.
"The opponents have more respect for us and we give all the teams a lot of issues. Now we need to change our course and win games."