Barnsley Women's FC are still aiming to reach the top levels of the sport in the near future despite expecting their season to be declared null and void for a second year in a row.
The Reds have only played six matches in the Women's National League Division One North – the fourth tier in England – which they led throughout last season until it was expunged late on.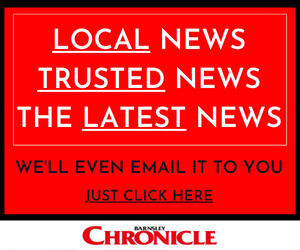 Barnsley had planned to reach the Championship, the second tier, by 2023 and are still keen to get there eventually despite the setbacks due to the coronavirus crisis.
They are also ambitious off the field and hope to build a new stadium in the town, having previously unveiled plans for a £3-4million facility that would be the first specifically for women and girls in this country.
Chairman Steve Maddock said: "Nothing has changed.
"We are still as ambitious and as motivated as we have always been.
"There are a lot of things happening in the pipeline.
"We have a very strong junior section. It's a growing club and it's as exciting to be as part of as it ever has been."
Barnsley have not played since December, with their season currently suspended.
Maddock said: "We have not really had anything from the Women's FA. We expect to be surveyed about how we want the league to be decided if they can't finish it.
"I personally don't see how the league can finish this season.
"I suppose, if they take all things into consideration, they will null and void the season. That's what we're expecting.
"We have only played six games and we won't be able to play again for at least six weeks.
"It's very different to last season which was ludicrous, but that's been and gone now."
After missing out last season, manager Chris Hamilton left and was replaced by his assistant Andy Glossop while the majority of the squad also changed. Maddock believes they are close to getting back to competing for promotion next season.
"Of course the girls want to play but, in some ways, it's not the worst scenario for us because we have had a lot of injuries and it's been a transitional season with a new manager and a lot of new players.
"We have the youngest squad in the league with some fantastic talents.
"We are probably three players short of being as good as last season and we're looking at bringing in some new signings."