Carlton Morris says it is a 'great feeling' to have the chance to 'find a home' at Barnsley after spending the first seven years of his career moving around the country on loan which he says is the worst part of football.
The 25-year-old striker joined from Norwich City earlier this month then made his debut off the bench on Saturday in the 2-0 home loss to Swansea City and also come on in the 1-0 defeat at Watford on Tuesday. Morris had been loaned by Norwich to Oxford, York, Hamilton, Rotherham, Shrewsbury and MK Dons – scoring 29 goals in 175 games – before signing a contract until 2023 at Oakwell.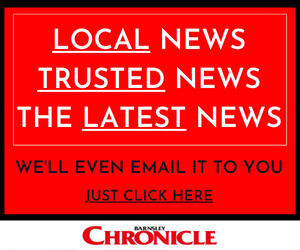 He told the Chronicle: "It's a great feeling and I can't really put it into words.
"It's the first time in my career I can have some sort of serious longevity at a club, get my head down and say: 'this is it now – crack on.' The longest I have been at another club is just a season so it's really nice to have a two and a half years of a guaranteed deal so I can do my best for the football club."
He added: "Moving around is very difficult and easily the hardest thing about football. I hate it. It would be nice to find a home now and play a lot of games."
Morris moved during the pandemic while there are currently social distancing protocols around Oakwell.
"It wasn't ideal and I was a little bit worried about it. But the staff at Barnsley were very helpful and made the transfer a lot smoother than it could have been.
"The only good thing was the traffic on the M1 was not as bad as usual.
"We just had to wait until the deal was done because you can't drive up for no reason. I could have been stopped and fined if I didn't have a good reason to be up there. It was a strange one.
"I haven't seen certain parts of the stadium or the training areas yet. Usually when you go to a new club you have free rein and you want to learn the lay of the land. But a few parts are off-limits and there is a one-way system to walk around the club. It's been an interesting one."
Morris joined at a time when Barnsley began 2021 with league games against three of the top sides in the division in Norwich, Swansea and Watford.
He has previously made just nine appearances at that level, one for Norwich in 2015 then eight for Rotherham on loan in 2017 when the Millers finished bottom of the Championship.
"It's straight in the deep end but that's the best way to learn how to swim.
"It's exciting to play against the teams that are right up there and it's a really good learning curve. The pressure hasn't been off because the gaffer has an expectation that we need to play to a certain level. I think I have been ready to play in the Championship for years.
"Now I am really happy to be at that level. It is a step up and I can already tell the difference, which I love. Coming on for my debut did me the world of good and I feel miles better already."
Head coach Valerien Ismael said he was looking for a striker in January to compete with Cauley Woodrow but Morris is hoping to play alongside Barnsley's top-scorer on the right or left of a front three. Morris said: "Cauley is a top player. I think it will be more working with him than competing for his place. Hopefully I can give the gaffer more options to go with a very talented front line. We can all push each other to be better."