YOBS who broke into a popular golf club and tore up its greens and fairways with their quad bikes have left the course 'in tatters'.
On Sunday, residents noticed the boundary fence at Barnsley Golf Club, on Wakefield Road in Staincross, had been pushed to the ground by vandals.
The group then caused costly damage to the course by using off-road quad bikes to churn up grass.
The club, which has been forced to temporarily close due to the pandemic, had been getting back on its feet following two national lockdowns last year.
This setback will spell a 'huge loss' for the council-owned club, with costly repairs needed for its fences, fairways and greens.
Members of the Barnsley Golf Club raised their concerns about the damage on social media before hitting out at the needless damage caused.
Coun Steve Hunt, who represents the Darton East ward, believes this is a bitter blow during an already tough spell and has urged immediate action to be taken.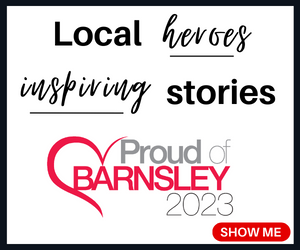 "I was dismayed to see reports over the weekend of serious damage at Barnsley Golf Club," he told the Chronicle.
"I understand that fences were broken down and youths on quad bikes entered the course and drove across fairways and greens.
"The club is maintained to a high standard and is extremely well regarded.
"It has a very dedicated membership and this will come as a bitter blow at a time when the course is closed due to lockdown restrictions."
Coun Hunt urged residents to come forward with information, hoping it will lead to an arrest given South Yorkshire Police's ongoing battle against illegal bikers.
"It will take a great deal of work to restore the condition of the course - those responsible for the damage are mindless idiots," he said.
"If anyone has any information regarding this matter I would urge them to contact the police."
Coun Chris Lamb, cabinet spokesperson for environment and transportation, told the Chronicle that the council will have to hire machinery to rectify the damage before its reopening.
He added: "It's incredibly frustrating that over the weekend significant damage was done at Barnsley Golf Club which, as a council asset, belongs to all of us.
"The senseless vandalism includes a broken fence and severe damage to two of the greens and the fairway.
"The greens take a large amount of work from our dedicated team and will now require more work to bring them back into good condition.
"We will have to hire machinery to cut and replace the turf and the greens won't be playable for some time."
A spokesperson for South Yorkshire Police said: "We received reports of damage to fencing at Barnsley Golf Club, on Wakefield Road.
"It is believed the damage was caused by off-road bikes.
"Local neighbourhood officers are aware of the report."
If anyone has any information about the vandalism, contact the police on 101 and quote crime reference number 14/17242/21.