A LOCAL MP has won a campaign which will see student nurses being paid while working on the Covid frontline in hospitals.
In November, Wentworth and Dearne MP John Healey called on the government to pay students on placements, as they did in the first wave of the pandemic.
Last week, Health Secretary Matt Hancock wrote to the Nursing and Midwifery Council asking them to reintroduce emergency standards, which allow final year student nurses to opt-in to paid placements.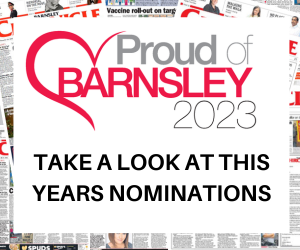 John welcomed the move but has written to the Health Secretary urging him to backdate payments so no student who has worked in hospital through the pandemic misses out.
He said: "The great pressure on hospitals has been there for a number of weeks and throughout that time students have played a key role on the frontline in hospitals, including dealing with the most seriously ill Covid patients.
"These students should not lose out - they have worked no less hard and have been no less committed than students who went before them, and will follow them.
"Any payments for students working on the frontline in hospitals during the pandemic should be backdated to the beginning of their placement.
"These students are tomorrow's nurses and they must feel the huge contribution they have made to the NHS's Covid response is valued, respected and rewarded."
Thousands of second and final year students were enlisted to support the NHS through the first post-Covid winter - which saw Barnsley Hospital given £3.9m by the government in preparation.
In a move bemoaned by the borough's MPs at the time, the government scrapped NHS bursaries for nurses - which covered tuition fees and living costs - in 2015, leading to a large fall in applicants.
Barnsley has consistently had high Covid rates and was last week revealed to be the worst-hit in the country for deaths per 100,000 people.
John added: "I was contacted by a student nurse working on an all-Covid ward in a local hospital - she is seeing deaths every day and putting in 12-hour shifts, is exhausted and her mental health is suffering.
"There's a risk this will lead to students dropping out when we are in desperate need of nurses - there's already a shortage of 40,000.
"Hospitals are seeing more Covid patients than in the first wave while also being asked to continue with as many non-Covid appointments and treatments as possible.
"These recent weeks have seen our local South Yorkshire hospitals under extreme pressure and student nurses are again making a huge contribution to our NHS.
"They deserve better, with recognition for the role they are playing alongside qualified NHS colleagues on the Covid frontline."