A COUPLE whose pup was killed in a vicious attack scarily similar to another incident two weeks ago have stressed more needs to be done to stop careless owners of dangerous dogs.
Jayne and Tim Davies' seven-year-old Lhasa Apso, Boris, was out with Tim on an evening walk at around 6.30pm on Sunday when he was set upon by an Akita.
The much larger dog had shown little warning, said Jayne, before running across Dodworth Road and savaging Boris, 'ripping the life out of him'.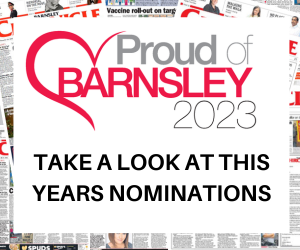 The couple took their pet to nearby Abbey Vets, but his injuries were too severe.
"In one moment, it was on top of my little dog, ripping the life out of him," said Jayne, 53, of St George's Road. "My husband tried to wrestle it off of him. He was just stood looking spaced out. It was sick.
"The vet found so many injuries that I can't even begin to list them."
As with the attack on 70-year-old Raymond Skelly's Yorkshire terrier Suzy in the town centre on January 4, Jayne said the Akita made a beeline for her dog without warning.
Tim recalls a strange moment before the attack when the owner seemingly bent down to, he thinks, either take off the dog's lead or give it an order.
The couple said the owner was known to them beforehand as someone to be wary of, and had reportedly only got the dog recently.
"Police said it was an unfortunate accident," said Jayne. But it's the same scenario with a different dog.
"Over a year ago, someone warned me about this man.
"It seems like someone is training these big dogs to attack smaller dogs for some reason. My husband saw the man bend down to the dog, before it rushed straight across the road and leapt on top of my dog and crushed him to death. It's almost like he said something to it, as there was nothing to say it was going to attack our dog before that.
"This man went out purposefully with a lethal weapon, without a harness, without a muzzle, just on a slip lead.
"That dog has been trained to attack small animals. It could crush a child or anything.
"I don't know if they're just strange separate cases or there's something else going on.
"If there's anything else we can do to make sure it doesn't happen again, we will be doing it."
Police issued the man with a community protection notice (CPN) warning to keep the dog on a lead in public places, but they were told by the man it had broken free from its lead before the attack.
Barnsley Council's ruling cabinet will discuss a borough-wide public spaces protection order (PSPO) - which allows authorities to clamp down on specific antisocial behaviour - on February 24 after a public consultation on its specifics.
Coun Jenny Platts, cabinet spokesperson, said: "We are exploring new ways to deter owners who don't, and we consulted with residents last year about a PSPO in relation to dog control. Our findings and options will be presented to Cabinet shortly."