THE borough's Labour MPs have put their signatures to a letter asking for a formal enquiry into a pension scheme for former mineworkers.
The Mineworkers' Pension Scheme has been criticised by MPs - including most prominently Barnsley East MP Stephanie Peacock - as one which 'the government both manages and profits from' despite not contributing to in more than 34 years.
The government has, according to the letter, received more than £4bn from the scheme due to an arrangement set up in 1994 which gives it half of any surplus the scheme makes.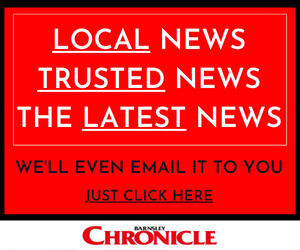 Former miners earn an average pension of £84 a week.
Stephanie met with minister of state for business Kwasi Kwarteng in March to ask for £1.1bn kept in the scheme's investment reserve to be released to provide 'almost immediate' relief for retired miners and their families.
She has also held a parliamentary debate on this issue, pressing ministers to rethink the surplus sharing arrangement.
A previous admission from the government to MPs in the form of a response to a written question showed the initial deal that entitled them to such a large proportion of money was based on no expert actuarial advice.