LANDLORDS across Barnsley have joined forces with police in the town in a bid to stop rented properties being used as cannabis farms - after officers uncovered multiple drug hauls last year worth hundreds of thousands of pounds.
The Cannabis Aware Scheme, launched in August, has so far seen a total of 35 landlords and letting agents in the town sign up to put a stop to drug criminality and exploitation within the community.
The aim of the scheme was to make private properties - which PC Paul Davies, who launched the scheme, identified as having a 95 per cent correlation with cannabis cultivation - less enticing to would-be criminals, and also highlight landlords who are either turning a blind eye to the activity or actively engaging in it.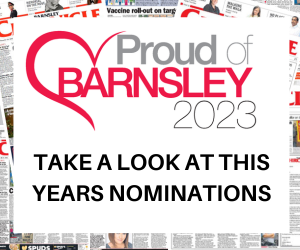 Covert operations to stamp out associated crime last year resulted in several six-figure drugs hauls being seized, police revealed, with more than 200 separate cannabis-growing set-ups across 2019 and 2020.
Led by the National Crime Agency, one scheme saw plants and cash worth £120,000 being seized from offenders involved in peddling drugs in Goldthorpe and the breaking up of several six-figure cannabis factories in the town centre, Wombwell, Royston, Kingstone and Worsbrough Common.
PC Davies said: "I deal with landlords and letting agents daily and have realised that only a partnership approach was necessary to reduce the cannabis-growing problem.
"Before the scheme, landlords and letting agents would carry out checks and follow guidelines, but once the tenant is in the property, they usually only conduct one quick check every six months.
"The average growing time for a cannabis plant is approximately 12 weeks, but this will depend on the set-up along with the knowledge and experience of the grower, so six months is potentially allowing time for two grow cycles."
Figures from the Office for National Statistics (ONS) show that crime was down overall from April to June 2020 when compared with the same period of last year - but Barnsley's drugs offences, which are up by a quarter, have been attributed to the targeted operation to dismantle rings.
PC Davies has urged other letting agents and landlords to get involved with the programme to help battle those who grow cannabis, warning those responsible for properties are left with hefty bills for the damage caused by tenants.
"By informing potential tenants that you will actively check properties on regular basis, every ten weeks, would be enough to put off a future tenant with nefarious motives," he added.
"This check doesn't have to be an internal inspection, as even compliant and good tenants wouldn't want this.
"Instead, look for external signs, a constant smell of cannabis, windows blacked out, excessive condensation on windows, letterbox blocked, heavy use of anti-odour devices, bins not being used and visitors at unusual hours staying for a short period of time.
"Cannabis leads to the exploitation of vulnerable people and those benefiting from the profits are often part of organised crime groups that cause fear and harm within our communities."
If you are concerned about a property being used to grow cannabis, call 101 and report it.