Barnsley Woolley Miners Cricket Club captain Jason Booth thinks the 2021 season should be delayed by at least two weeks but believes his side can compete 'at the top end' of the ECB Yorkshire Premier South.
The cricket season would usually start in mid-April but, with nets and training unlikely until March or later due to the current lockdown, Booth believes the campaign must be delayed.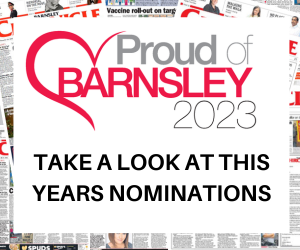 He said: "We're expecting the lockdown to last until March then we don't know what the restrictions will be in terms of indoor nets.
"Realistically we think we will be back netting outdoors in April.
"I think it would be common sense to delay the season for a couple of weeks.
"That would hopefully give players a month or so outside to get ready and give clubs the chance to put everything in place to host matches.
"The delay would mean we will have to play a couple of weeks longer at the end of the season or play twice in a weekend a few times.
"We could play a full season, as long as we can start in late April or early May."
Last season, changing rooms were closed while social distancing was enforced in the field and the games were interrupted by regular sanitising breaks for the ball and players' hands.
Booth said: "We are expecting that to happen again. Even if the Covid rates are going down drastically, it would be good practice to continue along those lines this season."
Barnsley have signed former Yorkshire academy bowler Harrison Quarmby, 20, while Dan Waldron, also a fast bowler, has moved to Whitley Hall.
They are hoping that their star batsman Harpreet Singh will be able to travel over from India.
Booth said: "We hope Harpreet can come over but it depends on the rules. We have a plan B if he can't come.
"We're talking to other players but we will react to whatever the rules are.
"There are a lot of First Class and Second Class cricketers who might not play a lot this season so we're keeping an eye on that market.
"All the clubs went into this winter expecting things to be OK by this season so they went about their business like they would normally do it pre-Covid.
"We spoke to several players and managed to sign Harrison, and we welcome him. Dan Waldron has been outstanding for us, taking over from me as captain when I was injured. It's sad that he has seen fit to move after all the hard work he put in with this young team, and we'd like to think he would want to see that through. But he goes with our best wishes.
"We have recruited for all five senior teams, not just the first team."
Barnsley finished last in the 2020 shortened version of their league, losing every match until they beat local rivals Cawthorne on the final day of the season.
Booth said: "We want to be at the top end of the table this time. We have a lot of talented youngsters who are inconsistent. We'll have more experience in the team. I am excited about the year that is coming up.
"We were in the majority of games last season, we didn't get hammered much.
"We weren't bothered where we finished last season. We have strengthened that side with new signings and players coming back from injury."
Like for all businesses, there have been financial challenges for the club whose top senior teams play at Shaw Lane but others play at Woolley MW where their social hub is based.
Booth said: "Obviously we took a hit last season at our Woolley ground, because the income behind the bar there pays for the upkeep of our facilities.
"The takings were drastically down.
"I am currently in the process of reaching out to potential sponsors in Barnsley to get them involved with the club and help young people in the town to continue playing cricket."