MORE than 18,000 people have been protected from Covid in the first month of Barnsley's vaccination roll-out - with around 55,000 of the most at-risk residents expected to receive the vaccine by mid-February.
Centres have temporarily closed this week as vaccinators were dispatched into care homes and the homes of housebound residents.
More than half of Barnsley's over-80s have been vaccinated, as have the majority of care home residents and staff, with vaccines also offered to frontline health workers.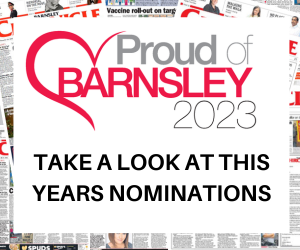 Healthcare bosses and MPs have assured residents that vaccine supplies are not being taken away from the borough - after reports that they would be diverted to other areas where less people have been vaccinated.
A row developed over the government's distribution of vaccine supplies after health secretary Matt Hancock was unable to allay Yorkshire leaders' fears that they would be 'punished' for a successful roll-out.
The Chronicle understands this is not the case in Barnsley - where supplies are adequate, with the new Oxford AstraZeneca vaccine easier to store and distribute to the wider community.
Locals are also being offered slots at the new large-scale venue at Sheffield Arena.
But confusion over the supply chain remains - with the town's leaders urging clarity from the government.
"The government have been repeatedly asked about the truth in relation to vaccines being diverted to London," said Barnsley East MP Stephanie Peacock.
"I am deeply unsatisfied with the response. It is entirely unclear what the situation is and I think the government needs to be straight with people.
"I am extremely concerned that seemingly as a result all three vaccination centres have closed in Barnsley this week.
"If this programme is going to work and maintain the confidence of the public we need to see absolute transparency and honesty from the government."
Barnsley Central MP Dan Jarvis said it shouldn't be the case that local communities are 'the victims of our own success, and ministers must clarify this situation as a matter of urgency'.
"The government's response must be two-fold," he said.
"First, they must provide reassurance to South Yorkshire residents that our communities will be not be disadvantaged.
"Second, they must guarantee all parts of the country have the resources and supply needed to get Britain vaccinated.
"I am in very regular contact with our local NHS trusts and government ministers about the roll-out of the vaccine in South Yorkshire.
"It is very welcome news that housebound residents will start to receive their vaccination."
Wentworth and Dearne MP John Healey paid tribute to NHS staff and volunteers at centres including Goldthorpe Medical Centre, where he has been volunteering.
"I also want to pass on to people the assurances I've had direct from NHS bosses that vaccines are not being taken from Barnsley to help out the south," he added.
"The vaccination centres like Goldthorpe have been a great success and I expect them to be fully back in action after this period when the top priority has rightly shifted to those who are housebound and in care homes.
"People in the top four national priority groups - the oldest and the most vulnerable - will continue to be offered appointments, so please wait for the NHS to contact you then have the vaccine to protect yourself and others."
James Barker, of Barnsley Healthcare Federation, said: "There are over 1,000 people in the age group we're targeting who receive their healthcare at home, so instead of vaccinating in the centres, we're taking the vaccine out to those vulnerable people at home.
"We're contacting those people directly to book their appointments."