A GROUNDBREAKING messaging app developed by Barnsley Hospital leaders concerned about Covid patients being unable to communicate with their families while in intensive care has been lauded as a 'lifeline' to those who need it.
The app helps patients who have a breathing tube in their throat - a now common procedure during the ongoing pandemic which leaves them fully aware but temporarily unable to speak.
Developed with Barnsley individuals who have lived through the experience on the hospital's intensive care unit (ICU), the app has a simple keyboard allowing the patient to type a message.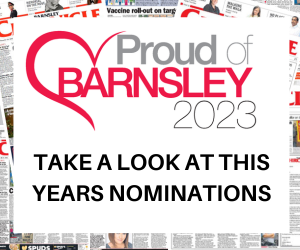 It also includes two tools to allow hospital staff or relatives to support the patient in communicating.
Simon Judge, Barnsley Hospital's lead for assistive technology, said: "The app was recently redeveloped with the help of HMA, a Barnsley-based digital healthcare agency.
"The main app screen provides reassurance as patients sometimes wake up in a state of confusion in ICU, not knowing where they are and what will happen to them.
"Communication can build from single words, initially with relatives or staff doing the majority of the work when communicating.
"The app comes with some pre-defined words and these are based on the topics that patients and relatives of those who had been on ICU said were important."
The number of people on mechanical ventilation beds at Barnsley Hospital is at its highest figure since November, figures revealed this week.
A total of nine residents are on ventilation, the most since November 20 and more than double the number at the start of this year.
There are 98 Covid patients currently in the hospital, taking the total number of patients admitted since the start of the pandemic to 2,049 as of January 17 - 321 of those have been admitted in this month alone.
Since the beginning of the pandemic there has been 650 deaths across the borough - 76 of those have been this year.
The town's current rate of positive cases per 100,000 residents as of January 21 is 276 and there has been 14,772 positive cases as of January 24 - 2,064 of those cases have been this year.
"The words in the app can be personalised," Simon added. "Relatives or staff can add words specific to the individual to allow simple and quick communication of topics important to the patient.
"As well as communicating in the moment the app can be left with the patient and they can construct a message over a longer period of time when they feel more able to do so."
The app has now been released for free and can be downloaded on the Apple app store.