A PLAN to axe a benefit increase for more than 26,000 residents in the town will result in Barnsley Council writing to government ministers in a bid to force a U-turn.
Prime Minister Boris Johnson refused to extend the Universal Credit 'uplift' scheme - worth £20 a week or £1,040 a year to claimants - that was introduced last year.
A notice of motion will be discussed at next Thursday's full council meeting, proposed by Couns Jeff Ennis and Anita Cherryholme - both of the North East ward - which will see the local authority officially declaring its opposition.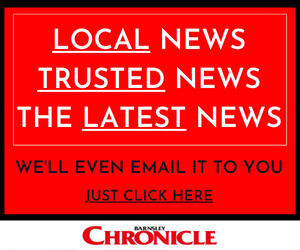 A report said: "The increase in benefits have had a positive effect on the lives of thousands of local claimants who are better able to pay for life's essentials such as food, clothing and utilities.
"We will work with other local government organisations to form a coalition to pressure the government to make the £20 increase to Universal Credit permanent."