A MOTHER and son found guilty of killing a man over a long-running land dispute have been given the right to appeal their life sentences.
Scott Dawson, 43, and mother Carol Dawson, 73, were convicted of murdering 48-year-old Gary Dean on August 9, 2019, after a five-week trial at Sheffield Crown Court. Mr Dean's body was found by a passer-by in House Carr Dike, Hood Green, on September 6, 2018.
He had been killed in a 'sustained assault' in which he suffered skull and rib fractures, severe bruising and brain haemorrhaging, and had been shot in the back with an air rifle.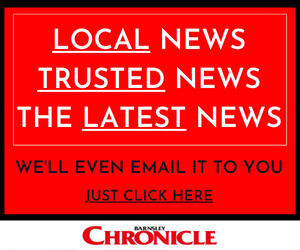 The Dawsons claimed Mr Dean repeatedly caused criminal damage to their land, which bordered on House Carr Dike, as he often used a public footpath which crossed over it.
He reportedly started a small fire nearby shortly before his death, suggested as the 'final provocation' that led to the attack, said Lord Justice Sir Adrian Fulford in his judgment on the appeal.
Scott Dawson was handed a minimum of 31 years, while his mother was given a 26-year sentence.
Justice Fulford said that an appeal by the latter 'may not affect her future', even if successful. He said it is 'reasonably arguable' that a starting point of 30 years for sentencing, due to the use of a firearm in the murder, could have been too high - given the air rifle was used non-lethally.
"The use of a firearm is often a seriously aggravating feature of murder cases because the murderer has been able to acquire a deadly weapon and ammunition, possession of which is itself a serious offence, and which is a marker for involvement in serious criminal behaviour beyond the murder in question," he added. "Those features are absent here."
Further factors affecting the pair's leave to appeal centre on whether Mr Dean's conduct amounted to provocation, and whether his vulnerability - he was deemed to be on the autistic spectrum - was 'given too much weight' throughout the trial.
These, said Justice Fulford, would lead on to the minimum terms of 31 and 26 years being 'manifestly excessive'.
He said: "The main bone of contention appears to have been the behaviour of the deceased on some forested land which adjoined the defendants' land, including by starting 'small fires adjacent to' the defendants' land.
"In summing up the issues for the jury, the judge had given more detail of the habitual behaviour of the deceased which he described as 'aggressive and unpleasant'.
"It does not appear from the sentencing remarks that he rejected the evidence he was there summarising.
"The judge also treated the deceased as being particularly vulnerable by reason of his autism. Undoubtedly this was a relevant feature because it explained the antisocial behaviour to which the applicants reacted in such a calculated and wicked way.
"The evidence was that most people, once they knew why the deceased behaved as he did, found his conduct easier to tolerate.
"These applicants wholly failed to react with that degree of humanity, and this aggravates their conduct."
They said that despite numerous calls to the police over the subsequent years, officers failed to take their reports seriously - although Mr Dean was given a restraining order after appearing at Barnsley Magistrates' Court in 2017.
A date has not yet been set for the appeal hearing.