A NEW project which will bring new opportunities to residents across the borough is well underway at Honeywell Sports College.
The former astroturf pitch at the site had been in place since the opening of the facility back in 2012, but when the opportunity came to resurface the pitch with a new, FIFA-approved 4G alternative, it was too good of an offer to turn down.
Mark Ryan, the head of department for service industries, feels the new pitch will offer endless new opportunities in both academic and sports terms.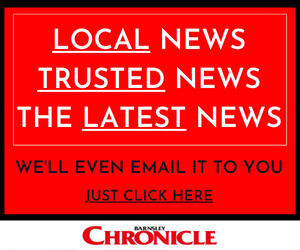 He told the Chronicle: "The astroturf that was on the pitch was installed in 2008 when the sports centre was built and the lifeline of it was around ten to 12 years.
"It's had a lot of footfall over the years with sports education, disability sports and the community playing on it, so when we had the opportunity to resurface the pitch at the campus we took it up.
"It ensures that the next level of learners in the community have a better facility to play sport on - it's FIFA-approved and therefore will allow greater opportunity for competition on a leading facility."
The current aim is to have the pitch fully resurfaced by the end of February, but the area won't look exactly the same as before with a third section of the pitch being used to entice more people to get involved.
"When everything is finished it will be divided into thirds rather than halves so that there's more opportunity for people to play sport," he added.
"There's going to be new lights, a new fence and new goals too - it goes with our ambition to provide an area-leading facility which offers opportunities to everyone.
"The project started on January 11 and we expect it to be completed by February 19."