MOST opted to stay indoors during heavy snowfall earlier this month - apart from a bikini-clad woman who decided to raise cash for charity.
Julie Bathie, 61, donned her bikini in the snow for Macmillan.
"I've done fundraisers for Macmillan in the past, but it's always been a coffee morning or a raffle," said Julie, of Millers Dale, Worsbrough. "My friend suggested I make snow angels in my bikini and it only started out as a bit of fun but I ended up raising quite a bit from it.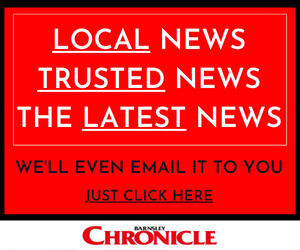 "I wanted to show that cancer never gets locked down but I wanted to have a little fun while doing it.
"It was very cold, and I'm glad I had a cup of coffee waiting for me when I had done."
Julie raised £500 which will be donated to Macmillan.