A BARNSLEY man who pioneered a rocket-powered car's path to breaking the 800mph barrier has put the project up for sale - after the coronavirus pandemic impacted its long-awaited world record attempt.
Ian Warhurst - the former managing director of Barugh Green-based company Melett - rescued The Bloodhound Project after it fell into administration following unsuccessful attempts to raise investments to keep the project going.
The car, now known as Bloodhound Land Speed Record, is powered by a Rolls-Royce jet engine and Nammo rocket and is aiming to break the current land speed world record of 763mph which has stood for more than 20 years.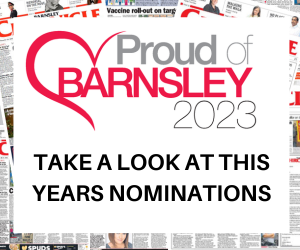 However, vital sponsorship is now being sought to allow the project to continue due to the costly impact of the pandemic and, unless about £8m is found, the speed record bid could be shelved.
Ian said: "The project is expected to recoup increasingly large amounts through sponsorship and rights sales as the programme develops, making this a unique and exciting investment.
"It has been a privilege to lead this team of world-class engineers over the past two years. I was spellbound - along with a huge audience around the world - as we tested the car up to more than 600mph in South Africa.
"When I committed to take the car high-speed testing in 2019, I allocated enough funding to achieve this goal on the basis that alternative funding would then allow us to continue to the record attempts.
"Along with many other things, the global pandemic wrecked this opportunity in 2020 which has left the project unfunded and delayed by a further 12 months.
"At this stage, in absence of further, immediate, funding, the only options remaining are to close down the programme or put the project up for sale to allow me to pass on the baton and allow the team to continue the project.
"This gives someone with the right passion and available funding to effectively swoop in at the last minute and take the prize.
I will, of course, be cheering from the sidelines when Bloodhound smashes through 800mph."
The current record of 763.035mph is held by Thrust SSC, set in 1997 by a UK team led by Richard Noble and driven by Bloodhound's Andy Green.
The team now needs to install the Nammo rocket, giving the car a top speed of over 800mph, before it will run on its specially-prepared 12-mile long dry lake bed race track at Hakskeen Pan, South Africa.
"The project has inevitably been held back by the effects of the Covid-19 global pandemic," Ian added. "Work needs to restart in the next few months to get ready for a 2022 record attempt.
"The alternative would be to put the car into long-term storage, with no certainty of being able to restart the project."