A BARNSLEY magistrate has been honoured for his work in furthering public knowledge of the criminal justice system.
Harshad Patel, 66, has been nominated for a Proud of Barnsley award in the past but the Inclusion and Social Value honour is the first national title the former teacher has achieved.
He told the Chronicle: "There would have been a national ceremony but because of Covid that wasn't possible.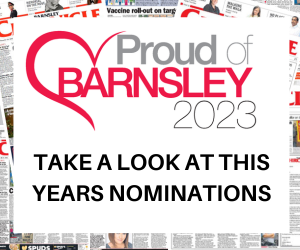 "I've received my award now and I'm really chuffed - I'm very proud of it.
"I have won local and regional awards before but this is my first national award and to get some recognition is great - at the end of your 20th year as a magistrate you receive some recognition but that won't be until towards the end of the day.
"I've been sat on the Barnsley bench for a number of years now as a youth and adult magistrate, but I'm sometimes even in Grimsby, Sheffield and Doncaster."
Harshad won the South Yorkshire Justice Award in 2009, has been a magistrate in Barnsley for 20 years and a science teacher of more than 30 years.
He was recognised for all his work with members of BAME (black, Asian and minority ethnic) groups having assisted in providing social, educational and cultural opportunities for everyone - but especially women and their families.
A spokesperson for the Magistrates' Association added: "As chair of The Gujarat Association and The Indian Welfare Association, he organises many cultural, educational and training events in Barnsley and surrounding districts - some of which are now included in the civic calendar of Barnsley Council.
"Harshad has empowered and enabled women suffering from domestic abuse, mental illness, substance abuse and poverty."