THOUSANDS of tenants across the borough will pay more rent to Barnsley Council after a hike was agreed yesterday - just days after latest benefit claimant figures revealed another record-breaking spike across the borough.
The 1.5 per cent increase affects the almost 20,000 bedsits, flats, bungalows, maisonettes and houses managed on behalf of the local authority by Berneslai Homes.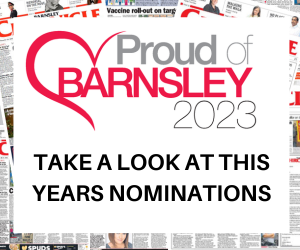 Couns Hannah Kitching, Peter Fielding, Steve Hunt, David Greenhough, Jake Lodge, Andrew Gillis, Vicky Felton, Gill Carr, Phil Birkinshaw and Neil Wright voted against the council's housing revenue account document - which features the rent rise and a host of investment promises - at the full council meeting before it was approved by a majority.
Coun Kitching, who represents the Penistone West ward, said residents across Barnsley were struggling to make ends meet and needed help.
She added: "At the moment we have vulnerable residents who can't afford their rent or heating charges, so I cannot support this."
Opposition councillors believe people in the town who most need help will feel the pinch even more as a result of the rent rise - especially so with the government's controversial plan to scrap a weekly £20 'uplift' payment to benefit claimants in April - as well as 'scandalous' heating costs.
Cabinet spokesman Coun Tim Cheetham added: "The rents are tied to the consumer price index (CPI), but it's important to highlight this increase is much lower than anticipated due to the pandemic at 1.5 per cent.
"It will reduce Berneslai Homes' income by about £1m, but this has been offset by other contracts for 2021/22.
"There are important issues to address in the coming year and we'll be investing in tenants' homes by improving thermal efficiency, replacing gas boilers with air source heat pumps, spending on flood defences on Lang Avenue, Lundwood, and there's £22m of capital works to replenish housing stock lost to the 'Help to Buy' scheme.
"Members have been raising heating costs for a while, so it is a long-standing issue, and rightly so. There's £2m set aside this year alone to address that.
"Schemes have already been done in Wombwell and Darfield and tenants' costs are coming down as a result.
"It'd be great if we could do everything immediately, but we can't. We want to reduce costs in council homes but there's a programme for doing so."
Figures released this week by the Department for Work and Pensions (DWP) revealed 26,853 residents in Barnsley were claiming Universal Credit at the end of December, representing a rise of 453 in a month and 1,206 when compared with October.
When compared to August last year, the number of claims have rocketed just over 85 per cent across all age groups, with the 18 to 24-year-old bracket remaining the worst-hit with 9,248 claimants as of December.
Prime Minister Boris Johnson refused to extend the Universal Credit 'uplift' scheme - worth £20 a week or £1,040 a year to claimants - that was introduced last year.
A notice of motion was also discussed by full council yesterday and will see the local authority write to the government to put its formal objection on record.
Barnsley Central MP Dan Jarvis said: "It is deeply concerning to see a further rise in the numbers of Barnsley residents struggling.
"It puts almost 27,000 at greater risk of being pushed into poverty.
"The coronavirus crisis has underlined the structural shortcomings in our welfare system and the need to ensure that we build a fairer, more humane system as we recover and rebuild from the pandemic."