BARNSLEY Council claims it has produced a 'balanced' budget and protected services in spite of a £14m funding deficit and uncertain financial landscape, due to the estimated £60m cost of recovering from the pandemic.
This includes a 2.9 per cent rise in council tax comprising 1.4 per cent for core services - such as roads and bin collections - and a further 1.5 per cent for adult social care.
The rise, according to a report on the authority's three-year medium term financial plan (MTFP) to be discussed by cabinet members on Wednesday, equates to an annual increase of £24.83 for band A properties and £89.40 for band H properties.
It predicts an increase in the number of households claiming local council tax support, as a result of the pandemic - which has seen 15,000 families receive a £125 discount in their annual bill in the past year.
The proposals also include £12.7m in one-off investments to recover from Covid through the council tax increase along with government grants.
Barnsley also has received £32m from the government's Covid-19 emergency response funding, and is projected to receive £7.8m from the recently announced £1.55bn pot for further one-off emergency investment.
The government's postponement of its long-term comprehensive spending review in favour of a one-year review in late November has affected how far ahead the council can plan, as have the delayed fair funding review and move to 75 per cent business rates retention from the current 50 per cent.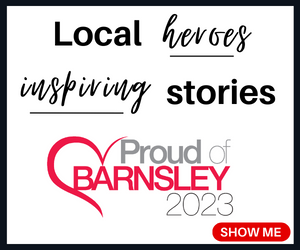 The majority of the council's near-£200m 'core' funding comes from council tax, projected to the tune of £106.7m, with the rest through business rates and various government grants.
"Whereas previously the council's services were largely grant funded, they are now much more dependent on local taxation, which is susceptible to volatility, unpredictability and uncertainty, particularly in times of national or economic crises," said finance service director Neil Copley in the report.
He added that the impact the pandemic has had on the local economy, 'and the subsequent ability of businesses and residents to pay their respective business rate and council tax bills', has led to a lower-than-planned tax take.
"Although provision for this has been included within the budget estimates there is no guarantee that this will mitigate the ongoing losses in full - something that is very much dependent on the wider national economic recovery and, in turn, the way in which this impacts us locally here in Barnsley," he added.
The uncertainty has not stopped the authority from committing to wide-ranging investment, listing £414.8m in capital projects.
Several of these, including a £1m council-run children's home, flood protection work costing £1m at Lang Avenue, Lundwood and Wi-Fi improvements at visitor attractions are seen as immediate priorities.
Longer-term proposals regard a £16.5m allocation to improving land around Westway in the town centre - dubbed the 'Southern Fringe Gateway' - a £20m link road at Penistone and £15m relief road at Royston, acquisition of Eldon Arcade and the building on Cheapside housing Sports Direct and Superdrug, £2m on flood defence work at Church Street, Darton and £6m on culvert replacement work.
Capital reserves stand at £270m, but much of this has already been earmarked for projects - with the remaining £8.2m allocated as 'contingency' for the Glass Works development, which has already received £10m from reserves.
Investment will be offset somewhat by 'efficiencies' of £7.2m, which include changes to adult social care and assisted living, and the council's own buildings, IT systems and infrastructure.
Council leader Sir Steve Houghton said: "Through strong and effective management, particularly financial management, we're in a good position as any council can be, to cope with the pandemic and the issues it throws at us.
"We have to make difficult decisions about how we deliver our services, and without further support from the government, this puts us in a challenging position.
"We're continuously looking at the council's financial position as the data is frequently changing, but it's clear that this is a significant challenge for us, and it will have an immediate impact, as well as in years to come."