ONE of the oldest groups for young people in Barnsley faces closure if new volunteers aren't found to keep it running.
An urgent appeal has been launched by Barnsley Scouts - which covers 14 scout groups, and 1,252 young people, in the borough - to find new people to run activities, maintain premises and generally help out.
The compound effects of coronavirus putting paid to regular events and trips, and leaders stepping down, have left scouting in Barnsley in dire straits.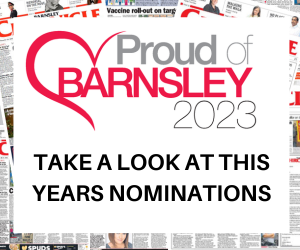 The Darfield group, in particular, is most at-risk of folding, putting an end to its estimated 80-year history in the village.
Darfield is joined by Barnsley's oldest branch, St George's in the town centre, Goldthorpe, Wombwell, Monk Bretton, Darton, Royston, Penistone, Hoyland, Silkstone, Lundwood, Barugh Green, Ardsley and Central groups.
With face-to-face meetings prohibited, groups have been operating remotely during the pandemic.
And, while close to 400 volunteers are registered with the charity, district commander George Akid said many of these are falling away - while those who are involved struggle to meet demand.
"Even in normal times, across the district we have about 100 kids all waiting to join groups," said 27-year-old George, from Hoyland, who volunteers alongside working as a performer.
"It's been even more since the pandemic struck.
"But we don't have to volunteers to support them all.
"You don't have to be Bear Grylls, as the cliche goes - we have options for everybody from making cups of tea to painting and decorating, media people, accountants and secretaries.
"A lot of volunteers are just parents of scouts who want to get involved."
Scouting has been in Barnsley since around 1912, George said.
The district has seen 'massive growth' in the last few years, with individual local centres spreading themselves ever thinner to do as much as possible.
Each group runs its own building, which brings with it rent and maintenance costs as well as insurance and activities spending.
"There's only so much one person can do," said George.
"We haven't been able to offer scouting as it's traditionally offered and we've certainly lost revenue - we're a non-profit organisation, which means we've had no money to reinvest back into the group.
"We are a charity, but we're different to normal charities in that we need volunteers to survive.
"The biggest impact is that a lot of people have lost livelihoods, which has meant they can't commit to scouting.
"If we don't have volunteers, the kids miss out.
"In the past, we've had events like going to Switzerland - which would've been the first time those young people would've been abroad.
"Those are the kinds of things we do really well.
"All of the groups have their own risks, challenges and requirements.
"Darfield has the biggest risk - it could close."
To get involved, email info@barnsleyscouts.org.uk.
Youth organisations are seeing their finances squeezed ever tighter as a result of coronavirus restrictions - with many facing uncertainty since the pandemic hit.
Several local organisations have dropped on the radar of charity UK Youth, which formed a Covid relief fund offering grants of up to £50,000 to struggling groups unable to access other funding streams.
But amid fierce competition, with around ten per cent of the 1,150 nationwide applicants successfully receiving funding, no grants came to Barnsley and only five were given to Yorkshire causes.
YMCA Barnsley - which provides after-school sessions, sports and activities for more than 1,200 youngsters and community engagement including supporting homeless people - was unsuccessful.
The more than 150-year-old charity, based on Blucher Street, is largely funded by grants - with shop rents, donations and subscriptions forming much smaller parts of its income.
Youth work manager Andrea Battye said the charity was 'fortunate' many projects had longer-term funding unaffected by Covid's effect on typical income.
"However as the majority of our services for children and young people are funded externally, it is challenging to source new funding streams for those projects which do not have longer-term funding," she added.
"Most of the available funds are related to Covid recovery or supporting the most vulnerable, which makes it challenging to ensure we can maintain our ongoing support for young people, and ensure that the youth clubs they rely on will still be there when things get back to the new normal.
"The issues around the lack of sustainable and longer term funding for children's and youth services and the way government funds are targeted is unfortunately not a new issue, but the challenges of Covid-19 are making it even harder to source funding for projects that undoubtedly make a significant difference to the lives of children and young people both now and into the future."
Barnsley Council has pledged its support to local organisations, and while it doesn't directly fund outside groups, it runs six I Know I Can (IKIC) centres across the borough and maintains 18 family centres.
The authority is also set to invest £3.45m in a state-of-the-art youth hub on the former electricity depot off Schwabish-Gmund Way, match funded by provider OnSide.