NEW Lodge Working Men's Club is set to undergo a revamp costing more than £100,000 to 'modernise' the venue.
The club, based on Wakefield Road, has been in operation since the 1960s and Frank Poulton, the club's secretary, has decided to put around £120,000 into the business to make the experience better for members and customers.
All four of its bar areas are set to be refurbished, as are the the five washrooms - and Frank thinks now is the best time to put their plans into action.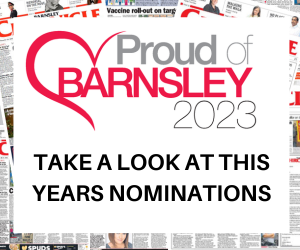 The 63-year-old, who was elected last year, told the Chronicle: "As we're all in lockdown and the club's closed it seemed like a good time to fully refurbish.
"We've already installed a new roof, got new electrics and new fire doors and we want to spend the money we have on the members and customers."
Frank believes the club is one of the most successful of its kind in Barnsley, if not Yorkshire, and hopes the refurbishment can be of use to its members.
"We have people coming from up and down the country to the club when it's open - it's got a good reputation for its beer," he added.
"We've been open since the 1960s and I've been coming here for 30-odd years - it's not the newest club but it's probably one of the largest and most successful in Yorkshire.
"The total cost of the bar refurbishment is going to be £80,000 and we expect the bathroom cost to be around £40,000, so we're spending more than £100,000 in total."