A HEARTBROKEN community has rallied around the family of a young mum who died last weekend after a short battle with cervical cancer by raising thousands for her young son's future.
Taryn Coles, 30, died on Sunday after only being diagnosed with the illness in October.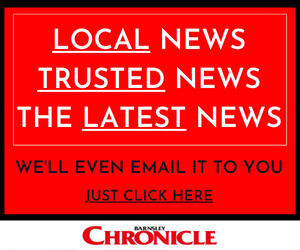 The mum, from Athersley, had been suffering painful symptoms months prior and continued to seek medical help without a proper diagnosis.
Her family have been fighting for her story to be told as a warning to listen to instincts, as she knew something was wrong.
If diagnosed earlier - when Taryn's symptoms first showed - they believe it could have saved her life.
She leaves behind her ten-year-old son, Lucas, whom she dedicated her life to.
Her auntie Michelle Masella, 51, started an online fundraiser to raise cash for her funeral costs and for Lucas' future.
"Taryn was let down by the NHS as many more people have been and continue to be due to the pandemic," she said.
"With her mum Bez's wishes, I have set up an online fundraiser.
"The amount of love and support we have received for Taryn is unbelievable - she was loved by so many and will never be forgotten.
"Thank you for all your love and support to myself, my sister Bez and all the family."
The fundraiser, which was started on Tuesday, set an initial goal of £4,000 but has since raised more than £8,000.
Libby Duffy Keirs, 34, one of Taryn's closest friends, said Taryn would want her story to be told to urge other women to get their smear tests.
"Taryn was the nicest, most genuine person you could ever meet - she would give anybody the world, even if she was struggling herself," Libby added.
"Taryn was the best mum to Lucas and she loved being a mum. She always put Lucas first and loved him more than anything and anyone.
"She always called him her little blue eyes, he's a little gentleman too, a reflection of his mum's personality.
"Taryn was the apple of her mum Bez's eye. She was her princess and Bez was Taryn's queen, they used to clash like mad because they're so alike, two peas in a pod, but they loved each other indefinitely and were the best of friends.
"Taryn was also a doting and much-loved sister to Jade, Lindsey and Ebony who also all loved each other very dearly, there's nothing she wouldn't do for them.
"Taryn was the glue to her family, a very family-orientated person with a massive family.
"She adored her family and friends very much and she will be sorely missed by them all.
"When Taryn found out she had cancer she wasn't scared, she didn't worry about herself, she thought about other people straight away and took to her Facebook to raise awareness as she had been let down on numerous occasions before she found out.
"Myself and Ashleigh Smith, another close friend, promised Taryn that everyone would know her story.
"She was a true warrior all the way through her battle and she fought right until the last minute. She'll always be mine and Ashleigh's hero after watching the fight that she gave.
"Taryn wanted the world to know what had happened to her, how much she had been let down and failed.
"Her message is this: push for smears, it takes ten minutes to get checked, it's no big deal and it can save your life.
"If something doesn't feel right, push for a second opinion and make yourself heard."