THE restoration of a historic Barnsley street identified as a key gateway into the town centre's £200m Glass Works regeneration will be shaped by residents, leaders behind the ambitious scheme have confirmed.
Buildings in the Old Town conservation area - specifically along the west side of Eldon Street - are set to benefit from the total £4m funding, which will be used to refurbish the street as work on the multi-million pound town centre regeneration nears completion.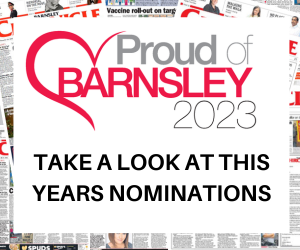 The High Street Heritage Action Zone scheme - which launched in November - is now seeking the opinions of residents and shoppers to help restore buildings and shape its future look.
The consultation is now underway and will run until the end of March after permission was given by planning bosses to demolish the former Woody's fish and chip shop, which neighbours Barnsley Interchange.
According to a report, on-site work will last about 14 weeks, with completion expected early next year.
Coun Tim Cheetham, cabinet spokesperson for place said: "This is a really exciting project.
"The purpose of the consultation is to gather the memories and stories local people have and give them an opportunity to say what they want to it to be like in the future.
"Eldon Street is a key gateway into the town centre and we are delighted to have the opportunity to celebrate its rich history and heritage.
"It's amazing to look back in time and see what used to happen on Eldon Street and the shops that used to be there.
"It will be wonderful to hear the memories people have of it and how those can be captured to help shape its future."
The consultation is complimented by a digital pack of activities, created by artists Steph Strickland and Jane Yorke in conjunction with Barnsley Museums, giving people the chance to learn about the street's history.
Nicola Brown, from Historic England, added: "This project is focused on making this part of the town a more attractive and vibrant place for local people and visitors.
"I hope many local residents take this opportunity to share their memories and get involved in helping to shape the future of this historically rich street."
Barnsley Council's ruling cabinet members met last year to approve a £1.968m grant from Historic England towards improvements on Eldon Street, triggering the release of £2m in matchfunding from the local authority.
Sir Steve Houghton, leader of Barnsley Council, told the Chronicle the area is often the first visitors see of the town centre.
"The money will enable us to make some real improvements on Eldon Street," he added.
"It's an important route as the street cuts through the town centre on the way to the Glass Works.
"It will be given a much-needed facelift, bringing our town centre's past and future together, helping to create a welcoming environment for visitors, shoppers and workers."