MEET the Barnsley brothers who are aiming to take the area's boxing and athletics scene by storm - as soon as the pandemic allows.
It's been a frustrating time in the Hughes household at Darfield after coronavirus put a firm clamp on competitive sport for the quintet, who are among nine siblings.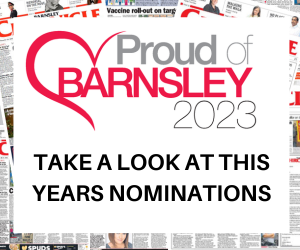 Marshall, 16, Sonny Boy, 15, Jonson, 13, and Rocco, 12, are all talented young boxers under the tutelage of Brampton-based former British champion Josh Wale at his Micky's Athletic Amateur Boxing Club, while the latter three are also promising runners with Barnsley Athletics Club.
And hot on their heels is Bartley, ten, who is also showing an aptitude for both sports.
Marshall had football trials with Sheffield Wednesday and works on the family farm while Sonny Boy, Jonson and Rocco are students at Netherwood Academy, and Bartley is at Upperwood Academy.
The five have continued training throughout the pandemic, and according to dad Jason, are itching to get back into action.
"Competitions have had to be put on hold in both boxing and athletics, and that's annoying, because they were producing some very encouraging results before Covid came along," he explained.
"Even training at the two clubs has been limited and quite stop, start due to the various regulations which have been brought in at different times.
"But we are where we are, and I tell the lads to stay patient and focus on their own training, although to be fair, I don't have to push them, because they enjoy it and they are bang at it all the time.
"We have set up a bit of a gym at home, with bags and pads and the like, and we have had great support and guidance from Josh Wale and also Darren Middleton at Barnsley AC, so we know we are doing the right type of work in each sport.
"As with most brothers, there's that competitiveness between them, so they tend to help each other along, shall we say. There isn't any slacking, because they would never let each other get away with it."
Jason took part in various sports alongside his own brother Lee, but admitted: "In comparison to the five lads, we were messing about - we didn't have their talent or dedication, and they're at a different level.
"They are doing it properly, and it would be great to see them continue to get their rewards, whether it be in boxing or athletics.
"The time will come when they each have to decide which is the priority, but for the moment, they can do both, because there are some common parts to the training."