DETAILS of a borough-wide order to curb antisocial dog ownership are set to be approved by Barnsley's ruling cabinet - but the proposed measures don't go far enough, warns a councillor whose wife and dog were viciously attacked in a public park.
A public space protection order (PSPO) - which will be discussed on Wednesday - is designed to allow the council to clamp down on specific antisocial behaviour, including requiring dogs to be kept on leads in certain areas.
It's recommended the measures - which will see £100 fixed penalty notices issued that could rise to £1,000 court fines - are implemented following feedback from a month-long public consultation in September which yielded 1,000 responses.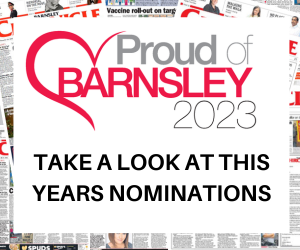 But Dodworth Coun Peter Fielding - whose wife Linda and one-year-old toy poodle Freddie were attacked by a labrador mongrel on Pogmoor Recreation Ground - said he was 'very disappointed' that conditions don't cover keeping dogs on leads in public parks and streets.
"I'm afraid it's a classic case of too little, too late," said Coun Fielding. "While I welcome the increased fines and responsibilities around dog fouling, similar measures could have been introduced as long ago as 2006.
"There are no requirements to put dogs on leads on streets or in any parks even though 78 per cent of those consulted were in favour of such measures."
Proposed conditions are that people must put their dog on a lead when requested by authorised officers, keep them on a lead in cemeteries, stay away from children's play areas and have the means to immediately remove fouling.
A report issued by Safer Neighbourhood Service manager Mark Giles said specific parks may come under further restrictions, with additional cabinet reports submitted in due course.
It comes after a spate of high-profile attacks, including one in the town centre on January 4 - in full sight of horrified shoppers - and another less than two weeks later on Dodworth Road.
The incident involving Coun Fielding's wife and pup - which was killed in the attack - happened in June and sparked debate over what could be done to protect responsible dog owners.
"I welcome the suggestion that there may be further consultation on this but unfortunately there is no firm commitment," added.
"I am urging cabinet members to recognise the seriousness of this problem and make a firm commitment to a further, more detailed consultation and set a timetable to do so."
Coun Jenny Platts, cabinet spokesperson for adults and communities, said: "We want parks and green spaces in our borough to be a safe place for pet owners to walk their dogs."