RAPID progress is being made in the coronavirus vaccination roll-out across Barnsley and more than 55,000 of the most at-risk have had their first jab, health leaders have revealed.
This week people in priority groups five and six - those aged 65 to 69 and 16 to 64 with long-term conditions - have been invited by the NHS to have their vaccine.
The latter group includes residents who have had an organ transplant, people with diabetes, those who have had a stroke or people living with dementia.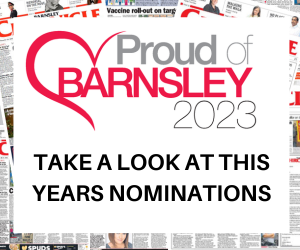 Dr Nick Balac, chair of NHS Barnsley Clinical Commissioning Group (CCG), said: "We have continued to make excellent progress in vaccinating the majority of our most vulnerable residents and frontline health and care staff in Barnsley.
"We have been running vaccination services pretty much every day of the week in some form across Barnsley.
"This week marked a big step in the vaccination programme - we had a huge push over the past couple of weeks to make sure we offered the vaccine to everyone over 70, and those who are clinically extremely vulnerable and have had the letter to shield.
"It's important to know that if you are in groups five or six, and you couldn't or didn't want your vaccine when you were contacted, you can still come forward and have one.
"We are delighted that so many Barnsley people coming forward for their vaccine - we always said this would take many weeks and months to get through everyone, so thank must go to people for their patience.
"We still have an enormous task ahead of us, but alongside our partners locally, regionally and nationally, we have made a great start."
Booking teams will be in touch with the thousands of residents awaiting their jab, the CCG confirmed, and if travelling to larger vaccination centres such as Sheffield Arena is not possible, local GPs in Barnsley will be on hand.
"If you're aged 65 to 69, the national NHS vaccination booking team will be writing to offer you an appointment," Dr Balac added. "This will be at one of the larger vaccination centres such as Sheffield Arena.
"However, we know travelling is not for everyone, so for those who would prefer to visit a Barnsley site, they can wait for their GP to invite them.
"This may take a while as there are a lot of people in this next group for vaccinations.
"I've been at the vaccination sites myself and I want to reassure people that everyone gets looked after really well.
"If you're feeling nervous or anxious the team understand and will make you feel as comfortable as possible. They will be able to answer any questions.
"I also want to stress that it is still incredibly important, whether vaccinated or not, that people should still follow the latest advice and guidance in order to reduce the spread of the virus and continue to bring Barnsley's infection rates down.
"Let's keep it up and let's do it for Barnsley."
As of Tuesday, the seven-day rate of new infections in the town was 195.7 per 100,000 people.
Public health director Julia Burrows said it was a 'very slow' reduction and the town is still seeing about 70 new cases a day, but praised the roll-out's success.
She added: "There has been a fantastic effort by the health service, its partners and the residents of Barnsley to ensure we've had a brilliant uptake of vaccinations in those groups of people who are most likely to die if they catch Covid-19.
"It is great news, but I must emphasise it remains crucial that everyone, including those vaccinated, should still follow the guidance, observe social distancing and all prevention measures as we still have high transmission rates of the virus."