DOG owners across the borough have been warned about the possibility of thefts after a marked increase in cases.
Due to the demand for pets during the lockdown periods, prices of dogs have risen dramatically, something manager at Barnsley Animal Rescue Charity (BARC), Kerry Flood, thinks has contributed to thefts.
"Before the lockdown you could get a Jack Russell puppy for few hundred pounds, but now they are almost £2,000," she said.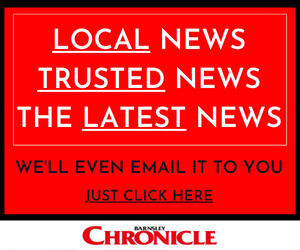 "It's ridiculous, and this rocketing price is probably the reason why people have resorted to taking other people's dogs.
"I think it's horrible that people would even consider that, when there are dogs in shelters such as ours that would love the chance for a loving home.
"I have been seeing lots of posts on social media about people who have had their dog taken - some in the middle of the day - and it makes me worried at how many people have been a victim of this crime."
Pet thefts in South Yorkshire peaked just before Christmas, according to information from the police.
Detective Chief Inspector, Jamie Henderson, said: "Reports of dog thefts are a national issue, and we are seeing increases across the country.
"We understand how distressing it is to be a victim of dog theft and I would encourage anybody who believes their dog has been stolen to report it to us.
"This gives us a better understanding of where it is happening and enables us to undertake enquiries to identify those responsible."