WATERLOGGED sites which have been formally adopted for future development by Barnsley Council must be revised after being hit by more flooding in recent weeks, campaigners have urged.
Two sites on Darton Lane, Darton and Lee Lane, Royston have been swamped following prolonged spells of heavy rain and sub-zero temperatures, despite both being included in the council's local plan development blueprint for future housing.
The Darton Lane site, which is near the River Dearne, is the subject of a potential 73-home development, while Lee Lane one of the biggest patches of land in the local plan could yield almost 1,000 homes in the next decade.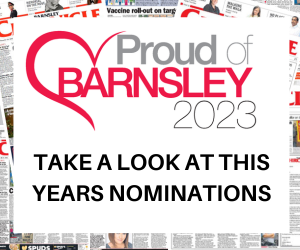 Coun Steve Hunt, who represents the Darton East ward for the Liberal Democrats, added: "When it becomes clear that sites are unsuitable, the council should look elsewhere.
"I have been contacted by residents who are extremely concerned in both villages, like I am, about these developments.
"The site off Darton Lane always gets incredibly wet at this time of year I'm not sure I would fancy buying a house where these two ponds appear every winter.
"I think flooding is also an issue at the masterplan framework site in Royston.
"Flooding is a growing issue each year as we see more extreme weather events.
"This site is totally unsuitable for housing and it should be left alone.
"I understand that due to a growing population there is a need for more housing in Barnsley, but all plans submitted should be properly scrutinised and must take into account the views of local people."
Figures obtained from the Environment Agency through a Freedom of Information request suggest the body may not be able to protect new developments from flooding.
Dan Jarvis, who represents the Barnsley Central constituency which includes Darton and Royston, told the Chronicle: "We do need to ensure that there is a sustainable supply of housing including homes that are genuinely affordable to meet the needs of local people.
"However, this must always be carefully balanced against the impact of developments upon the local community and the need to protect our vital green spaces.
"The issue of planning and housing development is always a contentious issue.
"All local authorities have an important balance to strike between ensuring they provide sufficient numbers of homes especially affordable homes to meet the demand for housing, while also protecting and preserving green spaces for future generations to enjoy.
"Flooding prevention and mitigation must be central to planning policy. I have produced a South Yorkshire flooding response plan which, as well as protecting 10,300 homes and 2,800 businesses if fully-funded, also has natural flood management and woodland creation at its heart."
Coun Tim Cheetham, cabinet spokesperson for regeneration and culture, said: "When we were developing the local plan, all housing sites were assessed for flood risk. The majority of these areas are land with a low probability of flooding, including Lee Lane in Royston and Darton Lane in Darton.
"Ponding on fields during periods of high rainfall is expected where there is no existing drainage.
"When developing sites, it is a legislative requirement that drainage systems are installed to deal with flooding and to restrict the rate at which surface water flows into the watercourse or sewer so as not to cause flooding elsewhere beyond the sites boundaries.
"All planning applications submitted for potential development that exceed one hectare in size or lie in an Environment Agency designated flood zone, are required to submit a risk assessment to demonstrate that flooding occurrences will be managed to meet requirements to not increase flood risk to the development site and surrounding communities."