A CRICKET club has become the latest victim in a spate of attacks on sports teams - falling foul of vandals who torched four storage units, leaving thousands of pounds worth of damage behind.
Bosses at Woolley Miners Cricket Club in Darton lost a significant amount of equipment including nets, goals and line-markers in the fire last Tuesday night.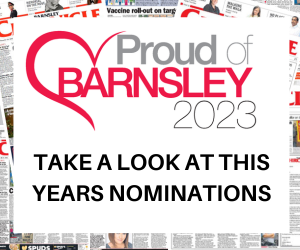 All four metal storage units were set alight with what is believed to be petrol.
The equipment stored also belongs to North Gawber FC who have started an online fundraiser to raise desperat repair funds.
Chairman at Woolley Miners Cricket Club Paul Tindale has hit out at the arsonists and believes this isn't an isolated attack.
"On Tuesday, I went down to the club and saw that all of our storage units were severely burnt," he told the Chronicle.
"The smoke damage inside has meant that from a health and safety standpoint, they have to be replaced.
"It's absolutely soul-destroying that anyone could do this.
"In the last couple of months we've noticed a rise in the amount of vandalism and arson around Darton and something needs to be done urgently to stop it happening elsewhere.
"Those responsible wanted to destroy our equipment. The fire was done from the back of the storage units with a flammable accelerant.
"It's devastating as we have loads of equipment for our youngsters as well that may have to be ditched."
This is another blow for the club who have had to halt plans to return back to the pitch this season due to the pandemic, and follows vandalism at nearby Barnsley Golf Club and Athersley Rec's ground.
"We only bought this equipment six months ago at the beginning of the new season, so we've not even had much time to use it," Paul added.
"This lockdown has obviously put a stop to a lot of things, but this is something that will set us back just as we're trying to get back on our feet. We could be losing goal posts, flags, benches, and even pop-up gazebos because of the sheer amount of smoke damage. These containers are used to store equipment for the junior teams of the cricket club and North Gawber FC, which both clubs pride ourselves on in the local community.
"We're not just a cricket club, we work with others in the community so this will be a big blow for residents too. I can't understand what drives someone to destoy things that belong to the community - especially when times are so tough for everyone. This mindless and awful behaviour has massively impacted the club and we hope those responsible will be deterred from doing it to others."
North Gawber FC's fundraiser has raised more than £1,000 for the club to replace the equipment lost.
If you have any information that might help, call 101.
Alternatively, you can stay completely anonymous by contacting the independent charity Crimestoppers via their website Crimestoppers-uk.org or by calling 0800 555 111.