A ROW broke out during a heated full council meeting on Thursday which saw a ruling cabinet member accuse Liberal Democrat councillors of being 'Covid spreaders'.
Coun Sharon Howard, who represents the Darton West ward, accused Darton East representative Coun Steve Hunt of breaking the government's guidance during the pandemic - something which Lib Dem colleague Coun Peter Fielding was also accused of.
Coun Howard showed prints from a Facebook page - Staincross Alliance - of Coun Hunt posing for photos with groups of people before labelling him a 'headline-grabber'.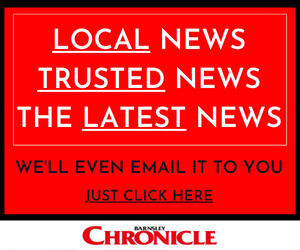 However, Coun Hunt refuted the allegations during the meeting and told the virtual meeting the images were taken when restrictions were eased in-between lockdowns.
She said: "I stand by my comments - by going out and about you are potentially spreading Covid."
The row - which was heard during the council's budget meeting - stemmed from a proposed amendment put forward by the Lib Dems, which was voted against.
Coun Hannah Kitching, leader of the Liberal Democrats in Barnsley, told the Chronicle the mark had been 'overstepped'.
"It was appalling to witness and involved nothing more than lies," she added. "Councillors have been known to carefully tread the line but the mark was absolutely overstepped on this occasion."