MEMBERS of a Barnsley teachers' union say they are worried about safety as schools prepare to reopen to all pupils.
Prime Minister Boris Johnson announced in his 'coronavirus roadmap' that schools would be allowed to reopen from March 8 due to a fall in Covid cases.
Currently schools across the borough are closed except to children of key workers to help keep the infection rate low.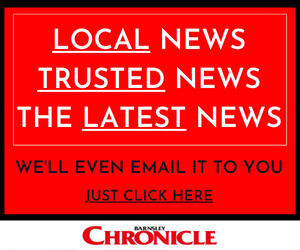 The new move would mean that the 87 schools across the borough would be permitted to open their doors after a two-month absence.
Now, the Barnsley National Education Union's (NEU) members have spoken out about how they believe the plans to reopen schools could be a mistake.
"We believe that not a lot of thought has been put into the decision," said assistant secretary, Fran Postlethwaite.
"We have seen this after the first and second lockdowns when schools were reopened and there was a spike in cases.
"It's all well and good giving the excuse that children don't carry the virus but what about the staff? Schools don't just have children in them, they have adults, some of whom may be classed as clinically vulnerable."
Teachers across the borough have been teaching online throughout the third national lockdown, and Fran said she worries about their mental health and burnout.
"They are bound to be exhausted," she added. "I was a secondary school teacher long before the pandemic, and that was challenging at the best of times.
"I couldn't imagine having to do all the things like marking and lesson prep, on top of dealing with teaching from home.
"They all deserve a medal.
"We are all worried about the teachers and how they will react. Not enough thought has gone into this decision to bring back hundreds of children into one building - we are only allowed to meet with members of our own family at the moment, how can it be feasible to bring 200 to 300 pupils back to a school?
"There's also secondary schools to think about too, where upwards of 1,000 students will be crammed into one building. There won't be enough space for them to stay two metres apart.
"It's really not a great situation. None of us want to see another surge or to be put in another lockdown because this one has been really hard on everyone but it feels like the government has completely overlooked teachers."
Barnsley NEU were critical about the return to schools after the first two lockdown periods, and believe that cases aren't low enough to facilitate sending pupils back to the classroom.
Coun Margaret Bruff, cabinet spokesperson for children's services, said: "Barnsley Council and Barnsley schools are firmly committed to delivering the best education to all children and young people in the borough and we welcome the full reopening of schools and colleges to all children and young people from Monday, March 8.
"Barnsley's schools have continued to remain open for vulnerable children and for the children of key workers throughout the pandemic. These arrangements were made very carefully, with regular meetings between the council, Public Health colleagues, and our school leaders.
"While we cannot eliminate all risk of Covid-19, the arrangements and safeguards in schools and colleges make them as safe as any place.
"Evidence from the Public Health England-led Schools Infection Study continues to show that infection rates in schools mirror infection rates in the wider community, suggesting schools are not the main driver of infections.
"All schools and colleges have a named public health officer allocated to work with them.
"We've provided public health advice to help them complete their risk assessments and develop plans about what to do in the event of any suspected or positive Covid-19 case in their settings.
"These plans include what needs to happen to reduce the risks to students, staff and the wider community."